01 Feb, 2023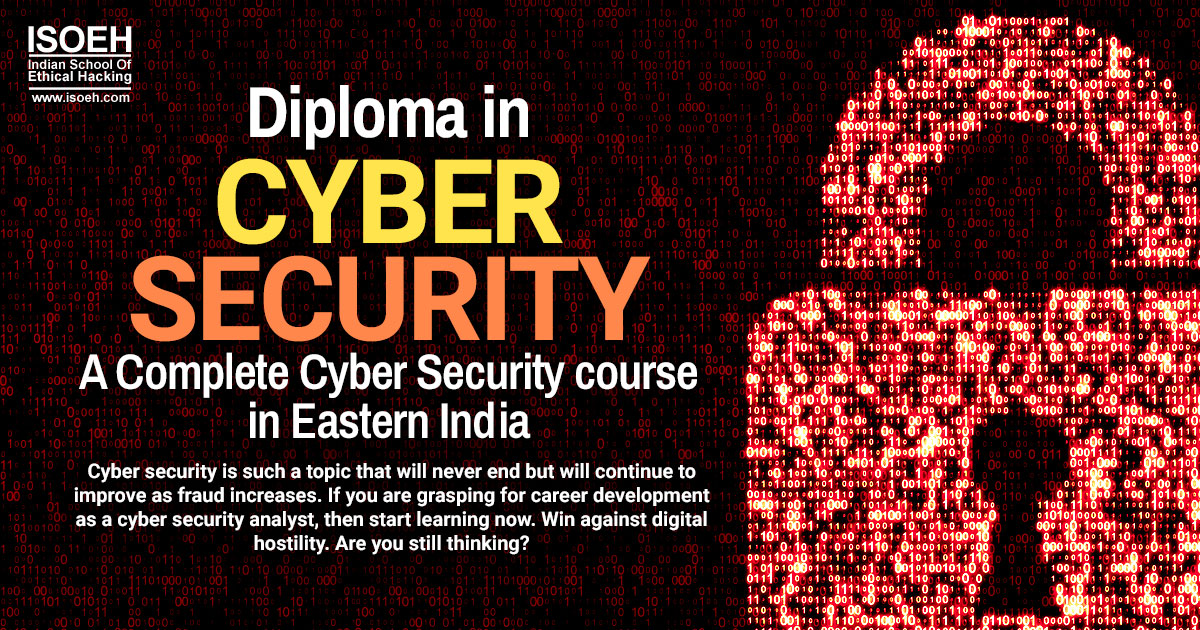 Why is Cyber Security so much important that we do so much research on it? Its importance lies in its definition. Let's recap What is Cyber Security?
Cybersecurity refers to the practice of protecting internet-connected systems, including hardware, software, and data, from attack, damage, or unauthorized access.
Why the importance of Cyber Security is so high?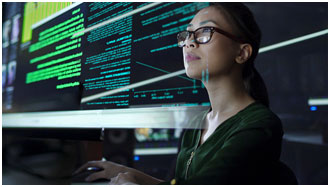 Protect sensitive information: Cybersecurity helps to protect sensitive information such as personal information, financial information, and intellectual property from theft or damage.
Prevent cyberattacks: Cybersecurity measures can prevent successful cyberattacks, such as viruses, malware, and ransomware, that can disrupt business operations and compromise sensitive information.
Maintain trust: By protecting sensitive information, organizations can maintain the trust of customers and partners, who expect their data to be secure.
Comply with regulations: Cybersecurity is also important to ensure compliance with regulations such as the General Data Protection Regulation (GDPR) and the Payment Card Industry Data Security Standard (PCI DSS).
Maintain business continuity: Cybersecurity helps organizations to maintain business continuity by reducing the risk of downtime caused by successful cyberattacks.
Now is the age of information technology and the internet. Computers which are used in every office maybe it is government or private, hold billions of data. Cybersecurity experts are needed to protect that data. If you want to be the expert, then you can be too. Hey, have you passed the higher secondary examination? Puzzled about the career option after 10+2?
If you are interested to build a career in cyber security, sneak peek no further than any other course. Now Eastern India has the biggest opportunity to grasp this craving career path.
There are several types of courses you can pursue. Let's have a quick view!
Types of course
Certificate Course
Diploma Course
Undergraduate Course
Post Graduate Course
PhD
You can choose any level course according to your qualification. We have already discussed where should you do a PG Diploma in Cyber Security in India. In this article, we are discussing the Diploma level after the 12th. A lot of courses are available at this level. Here, we are talking about Diploma in Cyber Security.
Multiple training centers have sprung up. But you have to choose the best for yourself. You may have searched for a diploma in cyber security in Kolkata, a cyber security course in Kolkata, or diploma courses in Kolkata.
But do you know what features will you get in the best training center?
Advance Syllabus – The most advance syllabus made by industry experts. The courses are 100% practical.
Faculty – Get taught by corporate professionals.
Advance Lab – Practical lab with the latest tools sponsored by corporates.
Up to Date – CID & Kolkata Police officers are trained here. Arrange hacking contests and give regular placements.
Put You Ahead – While you study, get chance to work in our LIVE projects to get hands on industry experience. Provide internships through the study tenure.
100% Placement – Campus placement assistance with good grace in Police/CID/Army.
A Diploma in Cyber Security is nothing but a good option to start from the beginning level if you desire to master the cyber security zone.
How will you be benefitted?
12 Months of in-depth training by the best cyber security experts
Study Materials designed by industry experts
Certificate of Completion after examination
Know about course details now!
You just need to spend only 4 days in a week (12 months) if you are at a basic level and 6 days in a week (18 months) at an advanced level!
What to learn at a basic level?
Learn to know C Programming, RDBMS, CCNA, Python Programming, and Web Application Fundaments, boost communication and soft skill with projects.
What to learn at an advanced level?
Linux, Ethical Hacking, NPT, WAPT, gain fluency in communication and soft skill, CEH Lite, Digital Forensics, Android Application Penetration Testing with LIVE projects.
Demand of Diploma in Cyber Security course
The demand for cyber security training centers has increased as organizations and individuals seek to improve their cybersecurity posture and better protect themselves against cyber-attacks. Some of the factors contributing to the high demand for ethical hacking training include:
Growing awareness of cybersecurity risks and threats
Increase in the number of data breaches and cyber attacks
Stringent data privacy regulations
Need for organizations to stay ahead of evolving cyber threats
High demand for ethical hackers and cybersecurity professionals
As a result, many individuals are seeking training in ethical hacking to gain the skills and knowledge needed to secure digital assets and protect against cyber threats. This has led to an increase in the number of ethical hacking training centers offering courses, certification programs, and hands-on experience in the field.
Job Prospects
The demand for cybersecurity jobs has been growing rapidly due to increasing cyber threats and data breaches. This growth is expected to continue in the future as organizations invest in securing their digital assets and sensitive information. Some of the factors contributing to the high demand for cybersecurity professionals include:
Increased adoption of technology and digital transformation
Stringent data privacy regulations
The growing complexity of cyber threats and attacks
Shortage of qualified cybersecurity professionals
Increase in the number of connected devices and IoT
As a result, there is a high demand for cybersecurity professionals with a diverse range of skills and expertise, including network security, risk management, data privacy, and cryptography.
Conclusion
Cyber security is such a topic that will never end but will continue to improve as fraud increases. If you are grasping for career development as a cyber security analyst, then start learning now. Win against digital hostility. Are you still thinking?