A shocking update! Hackers have not only impeded AIIMS Delhi and power grids, but they have also intervened majorly in the Twitter account of India's Jal Shakti on 28th December 2022. With this, they attacked for the second time and utilized it by promoting scams, retweeting, and liking from several bot accounts.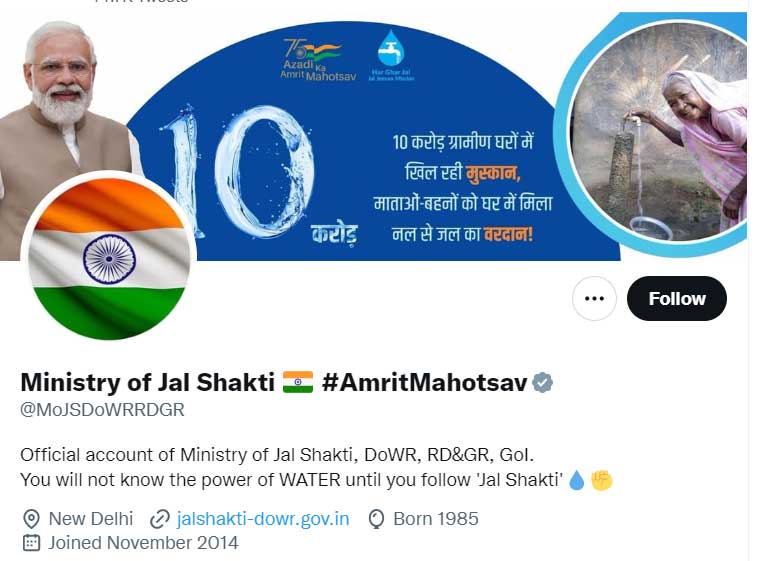 Earlier this month, cyber imposters briefly hacked the Ministry's Twitter account on 1st December 2022. It is guessed that hackers collected compromised passwords and such types of user accounts, and email ids that are not equipped with 2-Factor Authentication (2FA) from previous data breaches.
As per the report, after hacking the verified account of India's water resource, scammers upraise it by promoting a fake post on Tesla and Twitter Cryptocurrency post with Elon's blushing image.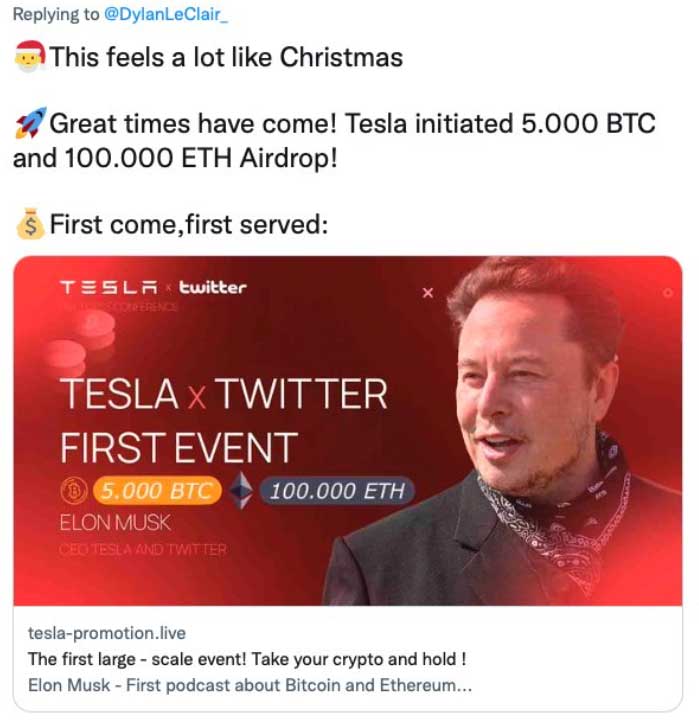 In a thread, Satnam Narang said, "Twitter account for the Ministry of Jal Shakti, an Indian gov't agency, has been compromised and is being used to promote a fake TESLA x TWITTER cryptocurrency giveaway for $BTC and $ETH."
Ministry of Jal Shakti's Twitter handle got the highest level of public attention when such a type of cryptocurrency-related material is posted with the highlighted sentence – "First come, first served". Furthermore, the account's profile picture was also changed with Sui Wallet's logo.
We don't know when or from where the attack will come! There is no other option but to be careful. India requires more ethical hackers, and more security auditors to implement and modify the strong power infrastructure so that opponents cannot hack our country.
We need to be better about ethical hacking. Anticipating upcoming attack possibilities, we can prepare antidotes. Then we can nip in the bud of any social engineering attack. We should take ourselves to the stage of 0-Vulnerabilities so that they can never gain access even after hundreds of attempts.
How much are we ready for the battle between them and us at the demand of India's privacy concerns?
Further Reading: