WhatsApp Pink is a new virus being spread through WhatsApp groups. It disguises itself as an APK file that promises to download and install a Pink-coloured WhatsApp on the victim's phone.
This is not the first time that WhatsApp is being used for such nefarious activities by threat actors. However, this new malware can cause the victim to completely lose control of his or her device and the data in it.
The expert warned that the virus could give a hacker complete access to a phone on which the virus establishes itself.
The dangerous computer virus is being spread under the moniker "WhatsApp Pink."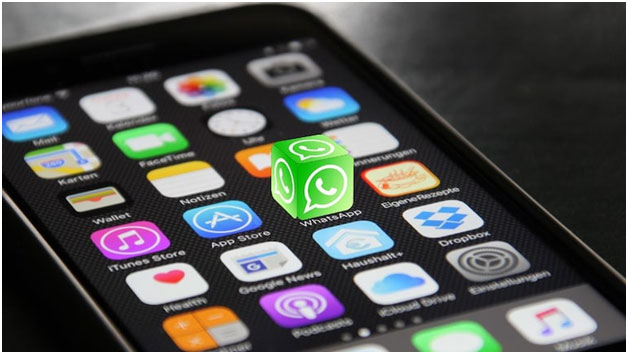 WhatsApp Pink is essentially malware or a malicious computer program that intends to hijack its target system. The virus gets its name from the alias under which it is being spread on WhatsApp groups. The carefully articulated message containing the virus promises the user to install a Pink-themed WhatsApp on their phone upon clicking a link.
The message also contains images showing chats from a pink-colored WhatsApp.
The nefarious message also contains a link to an APK download. Users are asked to click on the link in order to download the Pink-themed WhatsApp. Any user clicking on the link is redirected to an APK download.
This downloaded file is the real virus hidden in disguise. Since the users are eager to install the WhatsApp package, they do not realize that they are being duped into downloading a virus. They, hence, readily give the permissions that the package asks for on the smartphone.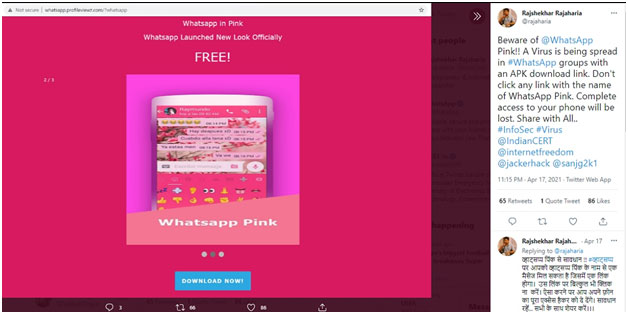 The easiest and one of the most effective safety tips you can follow at a time like this is not to click on any such unverified or suspicious link. Any third-party link that redirects you away from WhatsApp should be checked thoroughly and only be clicked on if the source is found trustworthy.
WhatsApp users are also suggested to stick to the updates officially rolled out by WhatsApp. Any such programs or third-party modifications to the app can turn out to be dangerous for the entire device. Users can also report such a malicious message from contact if they find one to be in circulation.
Cybersecurity experts suggest that clicking on the malicious link will hack users' phones and provide access to the WhatsApp account. It is also said, if you click on the WhatsApp Pink link, there are high chances that you will lose access to your WhatsApp account.
How to stay safe from WhatsApp Pink link:-
Identify the link. Check the keywords in the URL. Always go back and check the link to the official website.
Check for spelling errors and grammatical mistakes.
Don't click on links that claim free gifts, unofficial changes to the app, and more.
Refrain from forwarding such links to other WhatsApp contacts.
In this case, check the official WhatsApp website and find out if there's an official feature that changes the green logo to pink.