30 Jul, 2021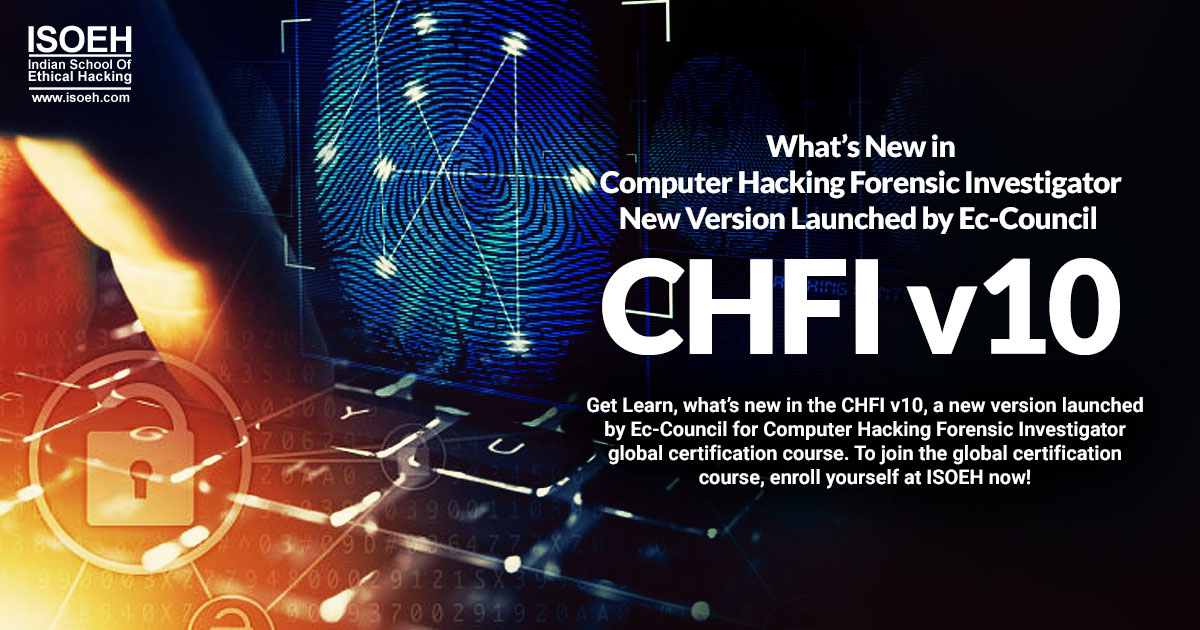 Indian School of Ethical Hacking needs no introduction when it comes to the Ethical hacking training institute based in India in the field. We are serving the IT industry for years, and also training individuals to become a reliable ethical hacking professional. We believe in advanced learning and timely introduce latest courses to facilitate candidates with new skills and best industry knowledge.
Likewise, we have come up with a new version of forensic investigation global certification course, CHFI-v10 with EC Council (Computer Hacking Forensic Investigator). The study material will certainly build smarter investigators to track the clever digital criminals.
CHFI-v10 consists of all the required knowledge to track and identify the data breach. It immensely supports the organization in online forensic analysis and evaluation. The experimental studies enable students to walk through hacking activity steps and assist students to understand the whole setup.
The course has a total of 16 modules that includes database, operating system, cloud, mobile, IoT, network and other forensics. The goal is to enhance the ethical hacking knowledge and develop improved professionals.
Who can take-up the course:
CHFI-v10 is designed by industry experts, and is greatly appreciated by the practitioners. We are positive that the course will constructively help professionals to get a push in their career. The program is highly effective for:
Forensic Analysts
Cyber Crime Investigator
Incident Responder
IT Auditors
Cyber Defense Forensic Analysts
Malware Analysts
Online Security Consultants
Digital Security Officers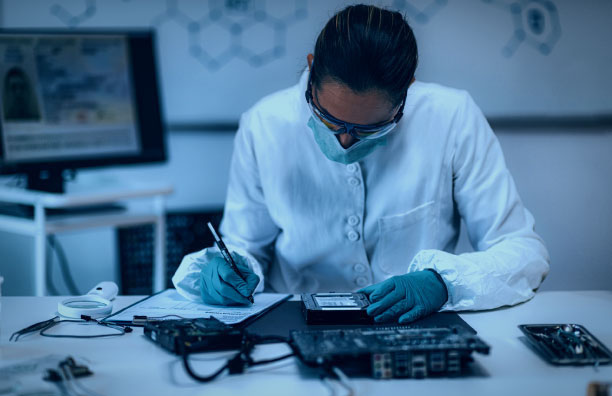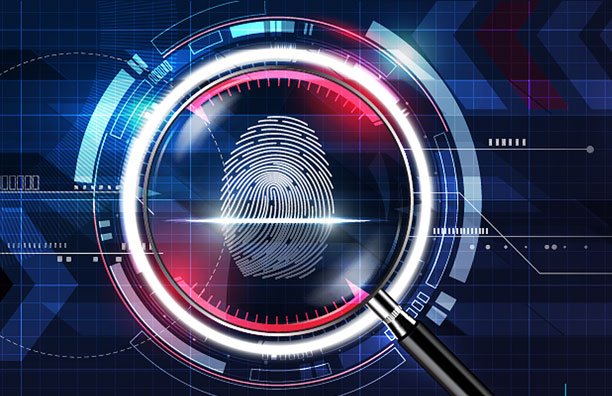 Course Highlight:
Includes modules like Dark Web and IoT forensics
Understanding new malware forensics (Emotet, Eternal Blue etc.)
Inclusive public cloud methodologies (Amazon AWS and Microsoft Azure)
Volatile and non-volatile data acquisition (RAM, Tor etc.)
Understanding latest tools like Splunk, DNSQuerySniffer etc.
Advanced forensic labs
Learning new techniques; LNK files and Jump lists
*Advanced CHFI course, trusted by experts, much more to explore!
CHFI Scope: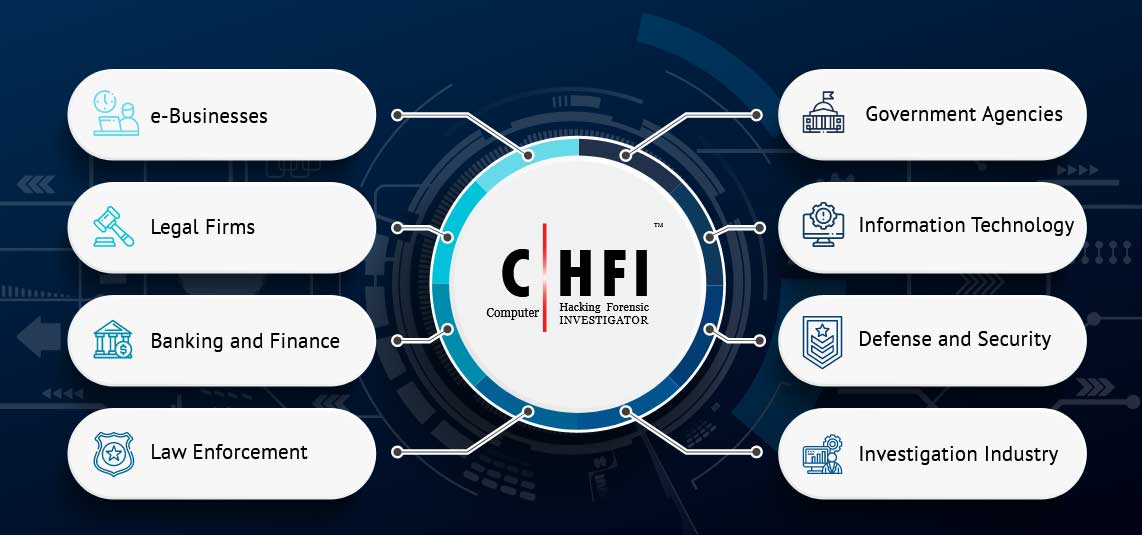 There is no doubt that the IT industry needs certified CHFI professionals who can prevent enterprises from illegal digital hackers. The course has significant importance that is favoured by different industries including:
Online Business
Legal Firms
Financial and Banking Groups
Law Enforcement
Government Agencies
Defence and Security
Others
Why to join CHFI-v10 course:
The Computer Hacking Forensic Investigator (CHFI) credential is an ANSI 17024 accredited certification
A proper research course as per the market requirements
Developed by industry experts and approved by industry practitioners
Covers detailed forensic understanding on various topics
A complete vendor-neutral course
More practical knowledge to gain (hands-on learning experience)
Provides various forensics investigation templates
It is always interesting when we explore new ethical hacking skills. It provides us immense knowledge and facilitates us with one step further in our career.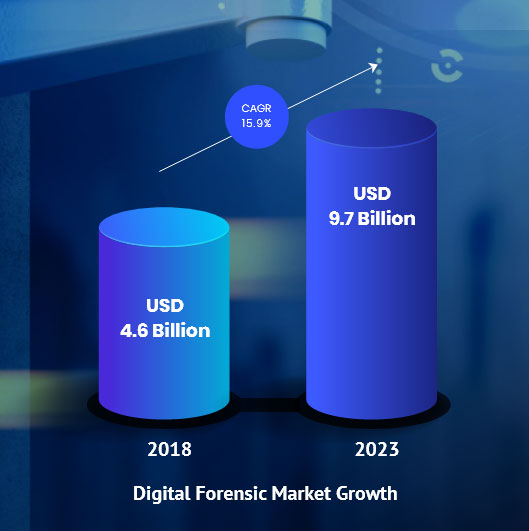 ISOEH: Indian School Of Ethical Hacking
We are ethical hacking Training institute, helping candidates to learn ethical hacking skills. We are operating in Kolkata, Siliguri and Bhubaneswar.
We are certified by ISO and BSI and also assist students with skill development short-term courses.
For admissions and query, contact us via email at [email protected].
Follow us on Facebook, Twitter and Instagram!