15 Dec, 2020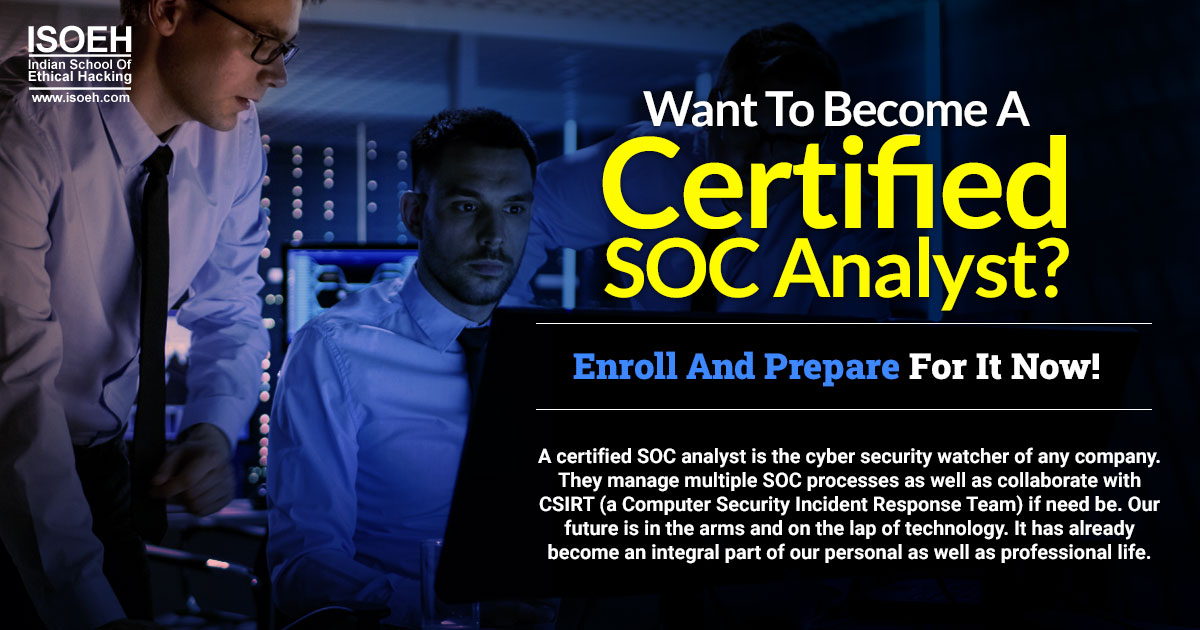 A certified SOC analyst is the cyber security watcher of any company. They manage multiple SOC processes as well as collaborate with CSIRT (a Computer Security Incident Response Team) if need be. Our future is in the arms and on the lap of technology. It has already become an integral part of our personal as well as professional life.
Like any invention and establishment, this new evolution has its own share of criminal threats, i.e., cyber security threats. There is no one-time fix to prevent these threats. Thus, companies looking for a Certified Security Operations Center Analyst as their first line of defense. Like any renowned and widely practiced profession, to become a SOC analyst, you need to pass the CSA exam and get job-ready first.
CSA certification will help you learn the following skills:
Learn cyber security fundamentals and obtain extensive information regarding cyber vulnerabilities, security threats, hackers' behaviors, cyber kill chains, and so on.
Identify hacking tools, tactics, and conventions essential during the attack and for future investigations.
Overseeing logs and alerts of multiple platforms such as workstations, servers, IDS or IPS, end-point protection, etc. The process of performing security events and log collection.
Creating the threat reports or cases (correlation rules).
Proper escalation and cyber-threat crisis management metrics.
Prerequisites and preparation:
To be eligible for this exam, you need to have at least one year of network security or administration work experience or official training by EC-Council. Also, complete the 12th board exam and basic networking knowledge or CCNA.
This program consists of six modules:
Module 1: Security Operations and Management.
Module 2: Understanding Cyber Threats, IoCs, and Attack Methodology.
Module 3: Incidents, Events, and Logging.
Module 4: Incident Detection with Security Information and Event Management (SIEM).
Module 5: Enhanced Incident Detection with Threat Intelligence.
Module 6: Incident Response.
Who should do this course?
SOC Analysts (Tier I and Tier II).
Network and Security Administrators, Network and Security Engineers, Network Defense Analyst, Network Defense Technicians, Network Security Specialist, Network Security Operator, and any security professional handling network security operations.
Cyber security Analyst.
Entry-level cyber security professionals.
Anyone who wants to become a certified SOC Analyst.
Course Objective: This certification program dedicated to creating a new career or job opportunities through extensive, meticulous knowledge with enhanced level capabilities for dynamically contributing to a SOC team.
The course duration:
24 hours.
Become a SOC analyst and give a new height to your professional career! The world of technology needs you, get ready, and enroll in the CSA certification program today.