Acunetix is a completely automated ethical hacking tool that helps detecting and reporting almost 4500 and more web applications and its vulnerabilities. The vulnerabilities include all the possible variants of the Structured Query Language (SQL) injections and Cross-site Scripting (XSS). The crawler of the Acunetix fully supports the version of HTML5, Javascript and Single Applications which in turn allow the auditing of complex and authenticated applications.
This sustainable ethical hacking tool nurtures itself with advanced Vulnerability Management Features right from its core. It prioritizes the factors of risk based on the data through a single as well as consolidated view. Lastly to completion of the task it integrated the result of the scanner into the other tools and suitable platforms.
Acunetix is highly trusted by the customers and has also been the Popular Customer Choice in Gartner 2020 Peer Insights. This tool helps in scanning each and every data from simple pages to password protected areas. It uses the feature of advanced crawling technology in multilevel forms.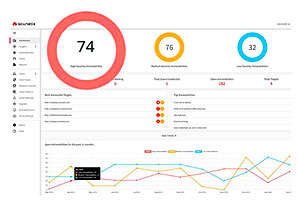 This tool believes in fast fixing with immediate actionable results and validation checks.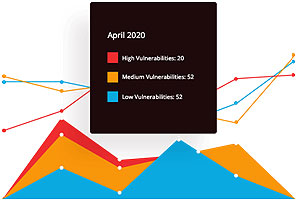 The official website of Acunetix is: https://www.acunetix.com/plp/hack-prevent/?utm_medium=3rdparty&utm_source=softwaretestinghelp&utm_campaign=ethical-hacking-tools