25 Mar, 2022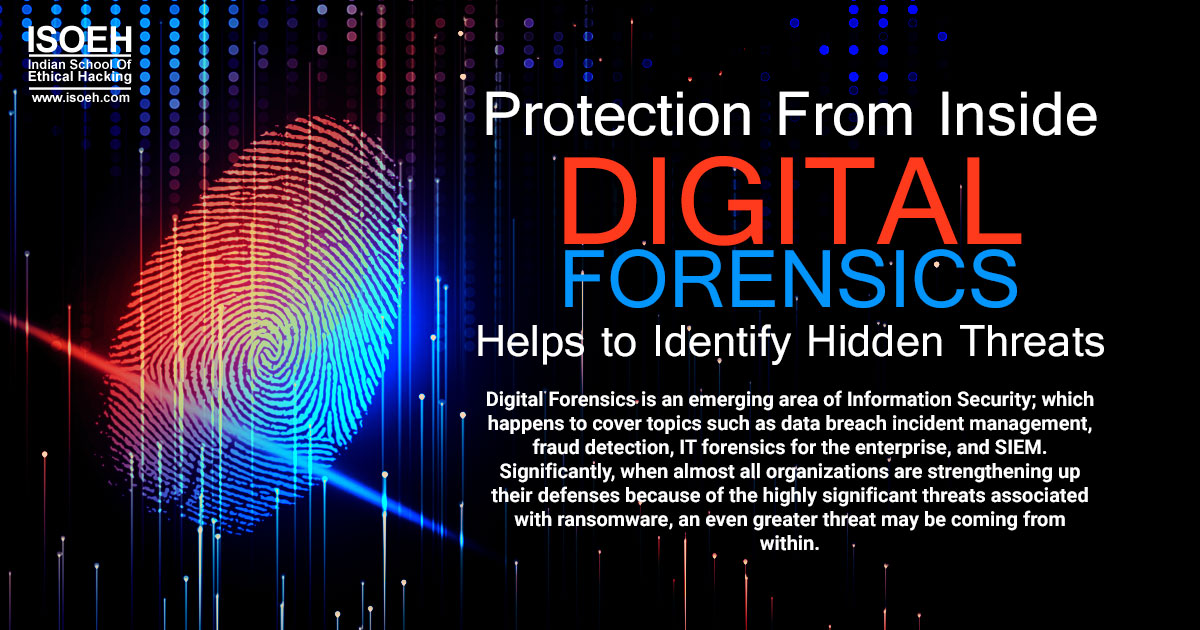 Digital Forensics is an emerging area of Information Security; which happens to cover topics such as data breach incident management, fraud detection, IT forensics for the enterprise, and SIEM. Significantly, when almost all organizations are strengthening up their defenses because of the highly significant threats associated with ransomware, an even greater threat may be coming from within. Organizations must be prepared to assume the worst and get ready for how they'll respond to an insider attack as if it were an eventuality, not a possibility. By implementing digital forensics into their cyber security systems and HR strategies, the organizations can identify responsible groups, mitigate risks and threats, also, they can protect their valuable digital assets in the future.
Each organization that has successfully implemented digital forensics into their cyber security systems will employ a digital forensic analyst to lead post-incident investigations or contract this work out to a third party. Once an organization is exposed to an insider attack, those analysts will first seek to understand how it occurred to identify the responsible group.
A very common scenario:
If a confidential document gets leaked online in any organization, digital forensics analysts will begin their investigation by focusing their efforts on the document itself. Next, they'll work with leadership teams to identify the employees who had access to it and narrow down the list of suspects with endpoint detection response tools and security, statistics, and event management platforms that keep track of networks for unusual activity. After this step is complete, cyber security analysts will move on to the remote access of these employees' workstations.
One of the important corporate strategies is the ability to connect to the target endpoints even when they aren't connected to the company networks with a VPN. When a collection of devices for penetration testing is impossible, or when organizations do not want to notify a potential insider that they're being investigated, covert remote acquisition technology is the one and only method for forensics analysts to have to recover evidence and prove their wrongdoing. In the case of IP theft, digital forensic solutions authorize analysts to remotely connect to the suspects' computers, whether they run Windows or Mac, and cloud-based sources such as Microsoft Office 365, Amazon Web Services, Slack and social media apps. Once they're connected, analysts will dig for the leaked file and look for what an employee did with it so that an insider employee can be identified beyond a reasonable doubt.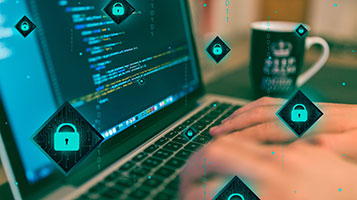 If any document gets leaked via a social media site such as Twitter, cyber security analysts will work with the public timestamp which will help to find the posting and the original date the document was downloaded internally and in due course, it will begin to build their timeline of events. Digital forensic tools will identify the date and time that an insider dubiouslymoves the file to their personal Dropbox account, retreat it from the company device with a USB flash drive or simply email it to anon-domain address. If the analysts find out that an insider employee used their work device to upload the document themselves, they will implement their version of a digital weapon on them.
Each piece of data received during an analyst's investigation is solid evidencethat is used to identify the insider and also builds a case for termination of that person with proper cause and even the organization can go for prosecution in civil or criminal court. The rapid growth of data and devices in society has led to a rapid shift in law enforcement investigations. In 2019, the Metropolitan Police's head of the digital, cyber and communications forensics unit estimated that 90 % of crime has a digital influence. Digital evidence is often used in court, and the tools used to recover it has proven to be reliable at all levels of investigation as they are able to collect evidence in a forensically sound and in a sequence pattern that provides a proper chain of custody.Enterprises that conduct their own digital forensic analysis of employee threats may observe more accurate results in the justice system.
In this digital advancement era, different methods of cybercriminals are evolving on daily basis, and so the digital forensics team must advance according to technology and diversify their cybersecurity strategies. The inclusion of digital forensics not onlyprevents insider employee attacks to happen but also will ensure that organizations are not powerless to respond.