16 Jul, 2021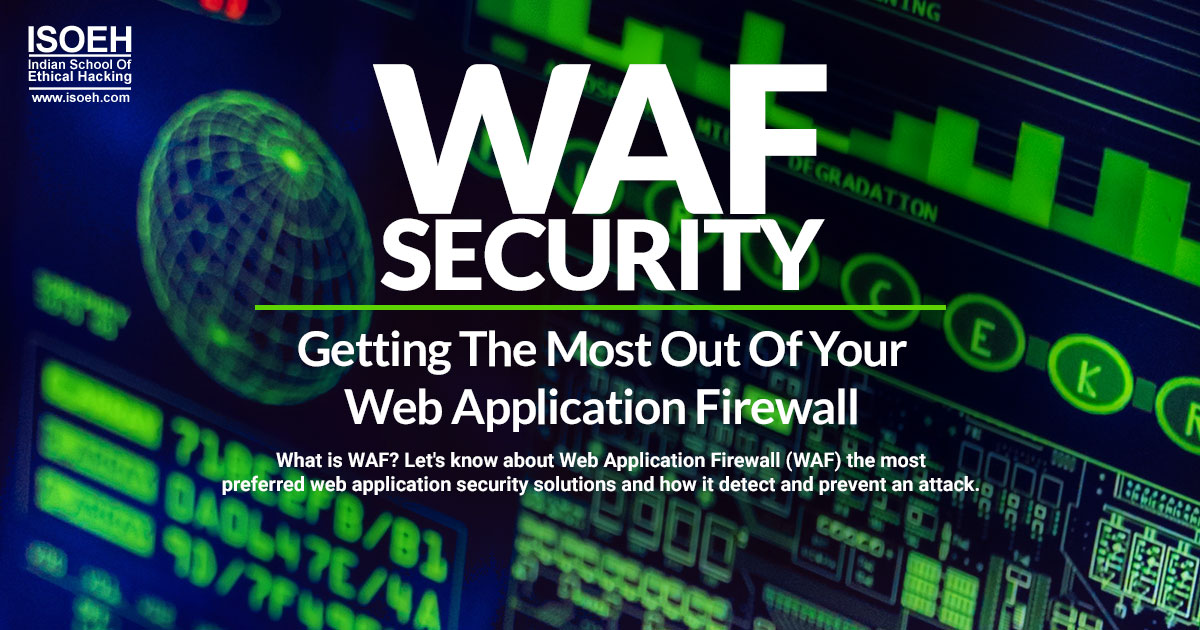 The Web Application Firewall or WAF are among the most preferred web application security solutions. However, the negative side is that buyers do not understand their usage and use them as a direct replacement for other classes of tools such as web vulnerability scanners.
Should you use WAF without a DAST Tool?
Though web vulnerability scanners do not offer a WAF solution, there is still a higher recommendation for using a web vulnerability scanner and a WAF.
They can analyze, pinpoint and highlight web development vulnerabilities. However, they can't even eliminate them. The vulnerabilities are not as similar to viruses as they are not foreign elements. Developers have multiple faults when curating their software which can be effectively removed by them only.
The developers are always busy drafting new functionalities, fixing the bugs, and even enhancing or improving the web pages. Though this is the foremost task of a developer, yet it utilizes a lot of time. Therefore, if the tasks related to rewriting the application code are assigned to them, there are fewer fulfillment chances.
Managers of different organizations queue such tasks for developers, and ultimately, this results for many weeks and months before they can resolve specific vulnerabilities. Till the time, your application is widely prone to malicious hackers all around and might get affected. The hackers can weaken your WAF protection and make it feel like there was no protection before.
Hence, the best way to make WAF is to treat it like a temporary security measure that ultimately reduces the chance of an attack until your developers hold sufficient time to fix unusual vulnerabilities. Indeed, a professional tool can help serve the right WAF solution, which offers a relevant set of rules that fits every vulnerability. Indeed, it even lets you get rid of a negative security model.
Several tools for Web Application Security
Security professionals wisely understand the DAST and WAFs tools. Multiple roles can be used when you try to improve your web application security.
For instance, DAST is capable of working together with SAST tools. On the other hand, they can even be complemented with IAST solutions.
DAST, IAST, SAST, and SCA can operate in your DevOps automation environment. Ultimately, this results in optimizing your security efforts even further, i.e., a step ahead. All such tools are made available as cloud performance, security services, or on-premises solutions.
Indeed, several security teams operate as securing your application layer. Before your developer's work begins, the vulnerability has to be understood manually using penetration testers. The factor sounds true if you don't hold a web vulnerability scanner tool, proving that the vulnerability is not at all a false statement. The security researchers use multiple manual proxies, attack tools, authentication crackers, manual scanners, etc.
Conclusion
Ultimately, web development is one of the most complex topics, and no particular solution can make use of everything. Web application security is a sophisticated task, and no specific solution can take care of everything on the list. But following few tips and tricks can offer higher security and assist you in getting most out of your web application firewall.
About ISOEH
Indian School of Ethical Hacking or ISOEH is one of the top institutes in the country which deals with the course and training related to individuals and professionals. We are a member of DSCI and NASSCOM. We are an accredited training center by the EC council.
The trainees have been trained in IT security for about 10 years and are even qualified by ISP/IEC. Hence, an ultimate place for one Anti Hacking solution.