22 Mar, 2021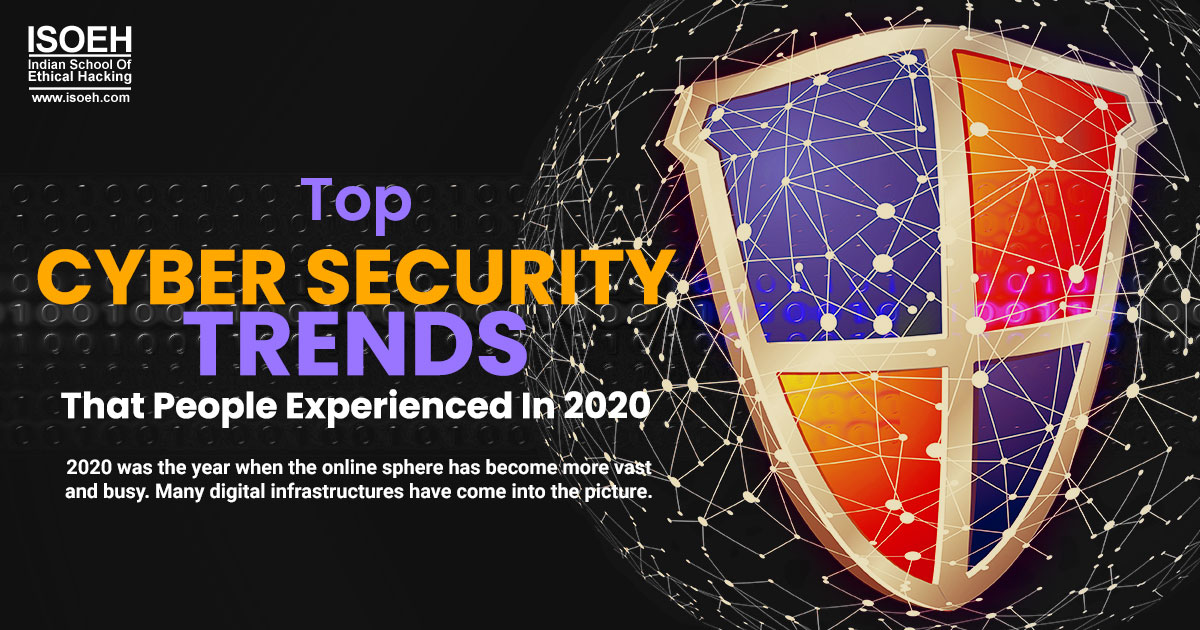 Every year brings something new to our life. Every year has its own importance. However, the year 2020 was completely different and of its kind. Both the physical and digital worlds have seen many upheavals, much new stuff. The year 2020 has changed our old and existing perceptions of this world.
2020 was the year when the online sphere has become more vast and busy. Many digital infrastructures have come into the picture.
More and more of our vital infrastructure is coming online and vulnerable to digital attacks, data breaches involving the leak of personal information are becoming more frequent and bigger, and there's an increasing awareness of political interference and state-sanctioned cyber attacks. The importance of cyber security is undoubtedly a growing matter of public concern.
Artificial intelligence (AI) inflicting and countering cyber-attack
Artificial Intelligence (AI) has become more than mere technology. It's a weapon as well as armor for states to perform or counter cyber attacks. If the geopolitical association between any two countries worsens, they leave no stone unturned to take cyber advantage over each other, be it accessing defense and national security data or accessing the confidential data of civilians.
After Galwan valley confrontations, the Chinese state-run cyber attackers have tried their best to harm India's digital realm with various bots and cyber attacks.
Ban on Apps
During political turmoil, the US and India banned many Chinese Apps. If we talk about India in particular, it has banned 43 Chinese apps after the Galwan confrontation which included popular apps like TikTok and SHAREit.
A gap in the demand and supply of cyber security jobs
According to Cyber Security Ventures and other experts — an estimated 3.5 million cyber security jobs will be available but unfilled by 2021. The number of cyber attackers, wicked bots, and identity thieves has been multiplied multiple times. Hence, the demand for cyber security experts and ethical hackers is skyrocket.
Increase in data breach
Identity Theft Resource Center report says, "The number of data breaches tracked in the United States in 2017 hit a high of more than 1,500, up almost 45 percent over 2016. In one incident this year, the data of 29 million Facebook users was stolen." The volume and usage of data are increasing and so is the number of data breaches. More needs to be done in terms of cyber security, especially in the case of social media and online business service providers.
Smart Device Vulnerabilities
Nowadays, everyone, irrespective of age, gender, nationality, and wealth, is online and using smart devices. The phone banking and multiple apps such as entertainment and dating apps that ask for unwanted access to their users have made smart device privacy vulnerable. The number of phishing and ransom attacks has quadrupled in 2020.
ISOEH has brought and will bring various cyber security-related updates to you which are super important for your data protection and digital privacy. Subscribe to our Newsletter and stay ahead and updated. ISOEH not only notifies you regarding cyber security, but it also helps you build a flourishing career in the field of cyber security and ethical hacking.