27 Apr, 2022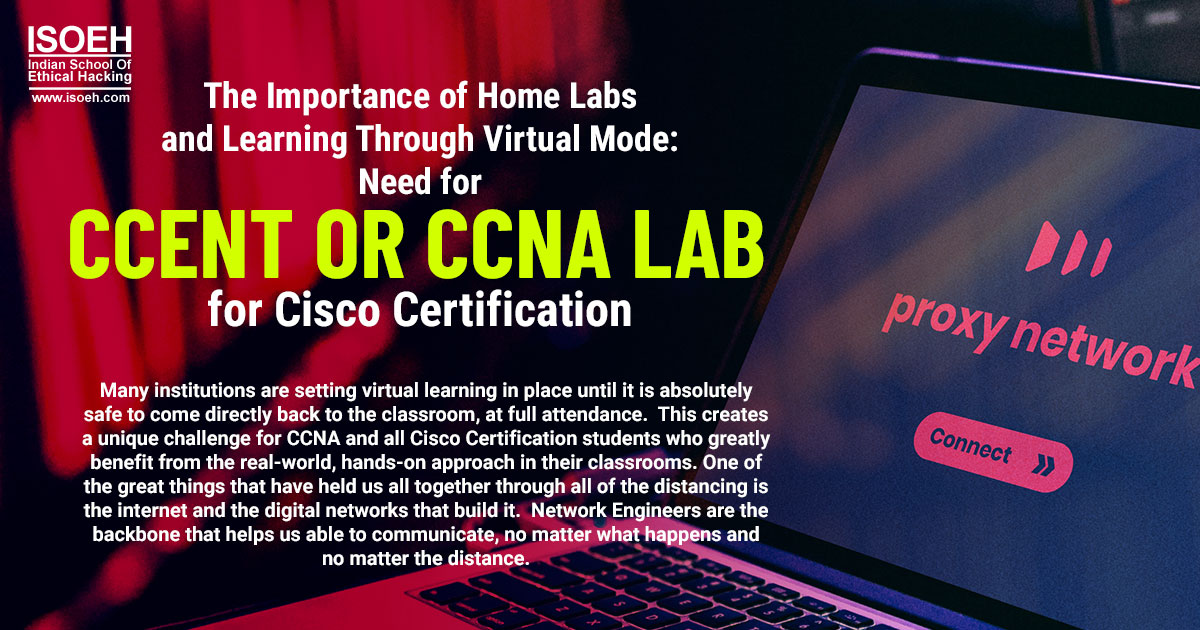 As we all managed to overcome COVID-19, schools are slowly resuming offline classes, and betterment is made to get things back to being as close to the new normal as possible, the classroom environments are adapting as well as before.Many institutions are setting virtual learning in place until it is absolutely safe to come directly back to the classroom, at full attendance. This creates a unique challenge for CCNA and all Cisco Certification students who greatly benefit from the real-world, hands-on approach in their classrooms. Since we already know that having a home lab set up is the best thing you can do to provide yourself with the best learning experience, more than ever before, will having a home lab set up be an extremely beneficial and important component to your development as a network engineer.
Listeningto lectures through zoom meetings or other virtual classrooms works just great and covers the theory part of the curriculum. However, this does not work when it comes time to the configuration and practical learning of Cisco training. The configuration end of the certification and CCNA routing and switching course is what sets Cisco Certifications apart. This helps to become experts.Watching a demo video simply does not make the actual learning happenbut it requires a repeat of a successful configuration and CCNA classroom training. Can you learn to play the drum by watching YouTube Videos? To master a particular course good practical knowledge and training are required.
A common query many students have as they start their Cisco journey is whether or not they need to have a home lab.First,it is a wise decision in investing in yourself and your career. Second, if you really want to be proficient at routing and switching you are going to have to get your hands-on experienceby learning through reading your CCNA Study Guide or watching CCENT or CCNA-based CBT videos. So, the real question is should you have your own Cisco home lab for your certification studies? Yes, absolutely!
Obviously, some people will say that you can get certified using GNS3 or PacketTracer.But our main motive is actually preparing you to get a job so you can work on Cisco routers and Cisco switches day-to-day and get a good salary! Passing the exam is only step one. Just shoot us an email at [email protected] and we will be more than happy to walk you through any questions. You can also visit https://www.isoeh.com/all-courses.html. Our complete rounded training package has guided 1000s of CCNA students to achieve success. We have been offering only the best study materials on the market for nearly 10 years and counting. We provide the students with a Hi-tech lab set up which is only present with the law and enforcement departments to date, easy-to-understand labs that you can't get anywhere else! What is best is that all of the primary content is now in digital form and fully mobile and tablet compatible!
Since distance learning will be a new obstacle in the learning environment, doesn't mean that the physical networks of the real world have also turned into a distance model. The real world still runs on physical hardware, still has data centers and companies still demand hands-on experience with these devices. One of the great things thathave held us all together through all of the distancing is the internet and the digital networks that build it. Network Engineers are the backbone that helps us able to communicate, no matter what happens and no matter the distance.