19 Mar, 2021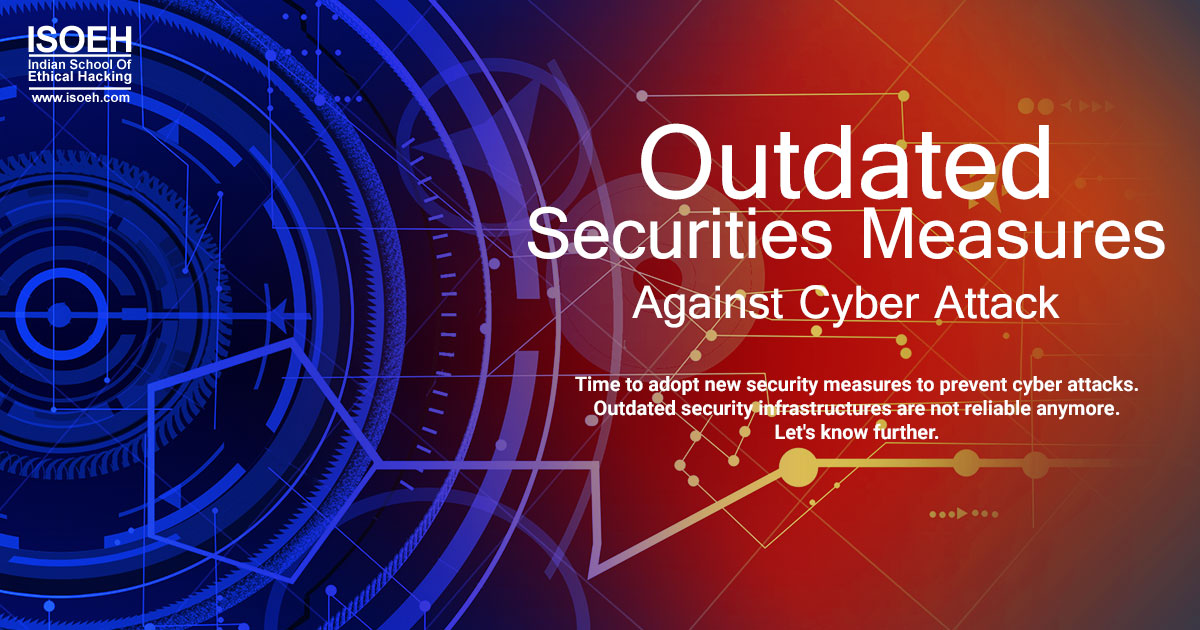 Cyber security is one of the subjects that cannot be ignored in today's era. With time, technology is growing at an intense speed and we have to accept that we cannot rely on one tool for years. That means, to safeguard IT services, and we need improved and updated tools.
As a cyber security agency keeps an eye on black hat hackers; similarly, the illegal activists monitor the updated security trends to find vulnerabilities. Therefore, our old cyber security methods are bypassed by them. We cannot underestimate the hackers; they are clever and skillful!
How can we safeguard our system from these offenders?
Like we update our internet browsers and other applications to make them bug-free, we require updating our security applications. Using an updated version of the anti-virus is not the only solution. Consequently, we need to adopt new cyber security techniques to prevent attackers from entering our system.
Are you still using the old security measures?
As per recent studies, researchers have found 3 commonly used security measures that no more work against cybercriminals. Let's check about the outdated methods in details below:
1. NGFW- Next-Generation Firewalls:
The traditional firewalls are effective for old school malicious activities found on our system. Generally, a firewall is system-generic software installed on the device that identifies and stops any malware. Besides, these are found futile against modern attacks. The security component consists of antivirus, IP signature, and URL blacklisting. The mentioned functions proved to be ineffectual to stop the advanced cyber threats.
Hence, a firewall installed in your workstation does not make it cyber-proof.
2. Anti-virus:
The most common security system that we used in our system is an anti-virus. Antivirus scans the system and looks for malware. However, the software is not effective against zero-day and APT (advanced persistent threat) attacks.
Besides, most cybercriminals exploit the system vulnerabilities within an hour. Consequently, the security software takes time to detect the threats; the modern threats bypass the security system easily. The lag period is the opportunity for the offenders to access the system and spread malware.
3. Web Gateways:
Web Gateways are useful when it takes to stop unwanted traffic from entering the system. Generally, it is widely used in offices to prevent employees from visiting any unauthentic website.
So, how does the web gateway work?
Basically, the security element contains a list of blacklist websites and URLs which is enabled for restriction. Hence, the technology blocks the site whenever we open or redirected it.
The system was useful earlier as there were limited or fewer hacking tricks. But, in today's advanced era, there are numerous ways that a hacker can affect your security and information. Skillful hackers can create hundreds of malware links in a quick time and spread malware on the internet.
How to stay updated with the security trends?
Keep following ISOEH (Indian School of Ethical Hacking) to stay updated with the cyber security trends. We are serving the society for years, helping them to fight against cybercriminals and safeguard their sensitive data.
Let's share the useful cyber resources with our colleagues and friends for a better work environment.
Follow us on Facebook and Twitter!