17 Dec, 2019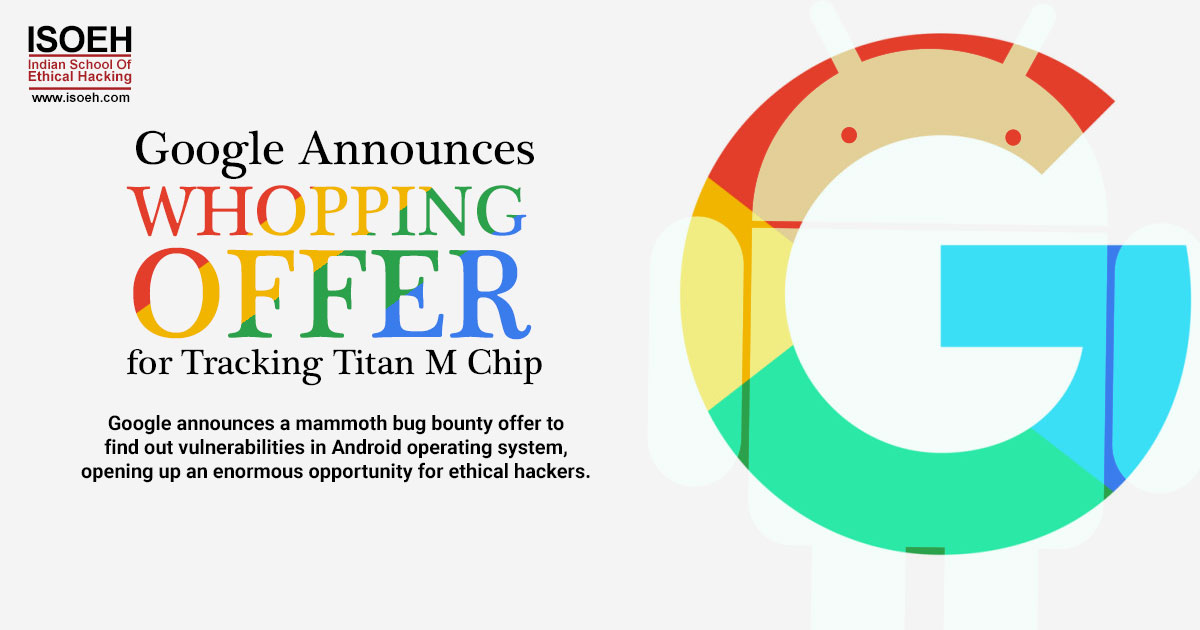 Google announces a mammoth bug bounty offer to find out vulnerabilities in Android operating system, opening up an enormous opportunity for ethical hackers.
Are you fond of investigative operations in the digital world?
Does the ever vulnerable world of web bug to defeat malicious hackers and make netizens safe?
Then the time is here for you to win the latest 'bug bounty' offer and do well for yourself as well as the world.
Okay, let's make it clear.
$1.5 million is the reward that Google has announced recently as its 'bug bounty' for ethical hackers to track and kill crucial vulnerabilities in the Android operating system.
Google will pay $1 million for a "full chain remote code execution exploit with persistence which compromises the Titan M secure element on Pixel devices," the tech giant declared in its blog post. In addition to that if any ethical hacker achieves the same in the developer preview versions of Android, Google will pay an extra $500,000, summing upto $1.5 million which is 7.5 times more than the previous top Android reward.
Google's Titan M secure element is a dedicated security chip that is placed alongside the main processor, originally meant to take care of sensitive data, lock-screen pass-code verification, factory-reset policies and private keys and offer secure API for critical operations like payment and app transactions.
In the above context it is difficult to find a 1-click remote code execution exploit chain on the Pixel 3 and 4 devices which till today only one cyber security researcher, Guang Gong of Qihoo 360 has achieved.
In addition to RCE exploits for Pixel Titan M, Google has also introduced two new categories of exploits to its rewards program—data exfiltration and lock screen bypass vulnerabilities—which will reward up to $500,000 depending on the exploit category.
Expertise in ethical hacking is supremely rewarding in the present world of fast changing digital devices plagued with critical vulnerabilities.
Indian School of Ethical Hacking makes you the much cherished ethical hacker with great dividends waiting for you at the end.