26 Dec, 2019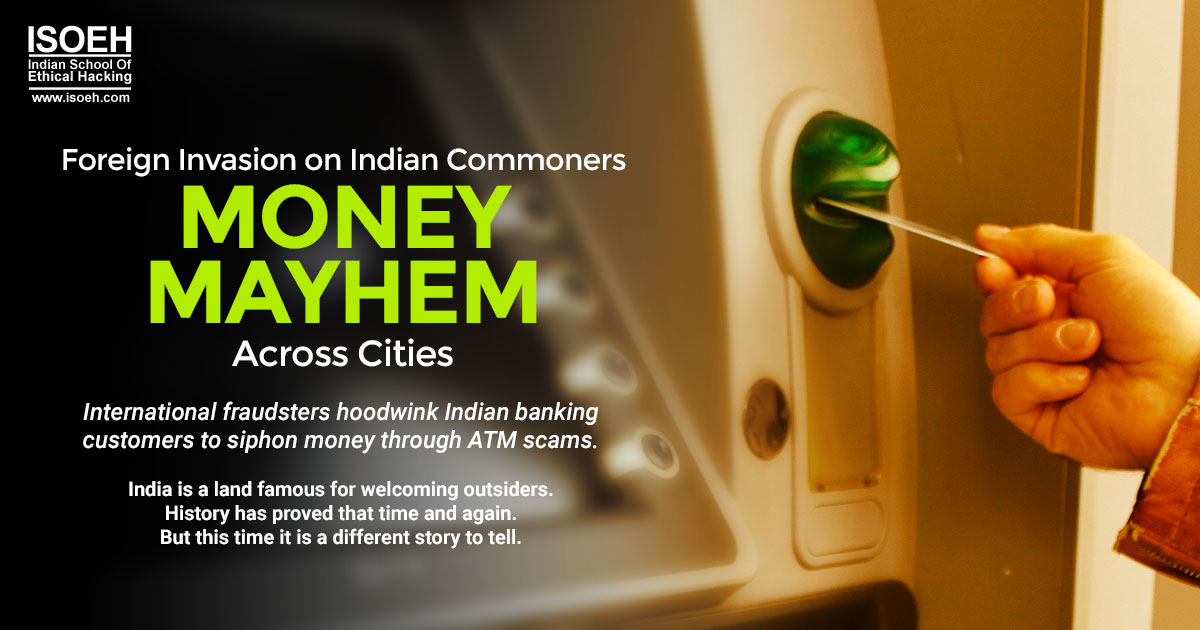 International fraudsters hoodwink Indian banking customers to siphon money through ATM scams.
India is a land famous for welcoming outsiders.
History has proved that time and again.
But this time it is a different story to tell.
Commoners in India are being looted and exploited against their bank accounts by a population of mal intended foreigners who operate from multiple cities across the country.
The frauds often happen through the user's debit and credit cards using a battery of instruments as found by the police with which they sponged the bank accounts of unsuspecting Indians.
Kolkata Police suspected a Romanian national from Delhi's Greater Kailash area as involved in the bank fraud cases involving several Kolkata bank accounts.
Following the police investigations, Siliviu Florin Spiridon (28) was arrested when he came to an ATM in Greater Kailash for withdrawing money, Kolkata police Joint Commissioner (Crime) Murlidhar Sharma said. This marked the first arrest in the series of police initiatives in this particular bank scam case.
"One Romanian National Siliviu Florin Spiridon (28) resident of Constanta, Romania has been arrested from Greater Kailash by the Detective Department`s anti-bank fraud section team," he said.
Spiridon tried to escape in an auto rickshaw, but the sleuths chased him and finally captured him, Sharma said.
The instruments of his malicious financial operations included a number of skimming devices, accessories, magnetic chips, batteries, PIN hole camera chip among other things as recovered from him.
"Further interrogation is going on for his associates. He has confessed to his crime," said Sharma.
Bank account holders should henceforth be extremely cautious in their ATMs while withdrawing money. They can end up losing all their savings against careless handling of their electronic accounts. One should check for tell-tale signs of the ATM machine particularly where the keypad is. One must also ensure that their debit card and credit card are not exposed to secret eyes and spy cameras.
ISOEH has been in the business of developing skills in Indian milieu to fight against international IT scams for the longest time.