24 May, 2021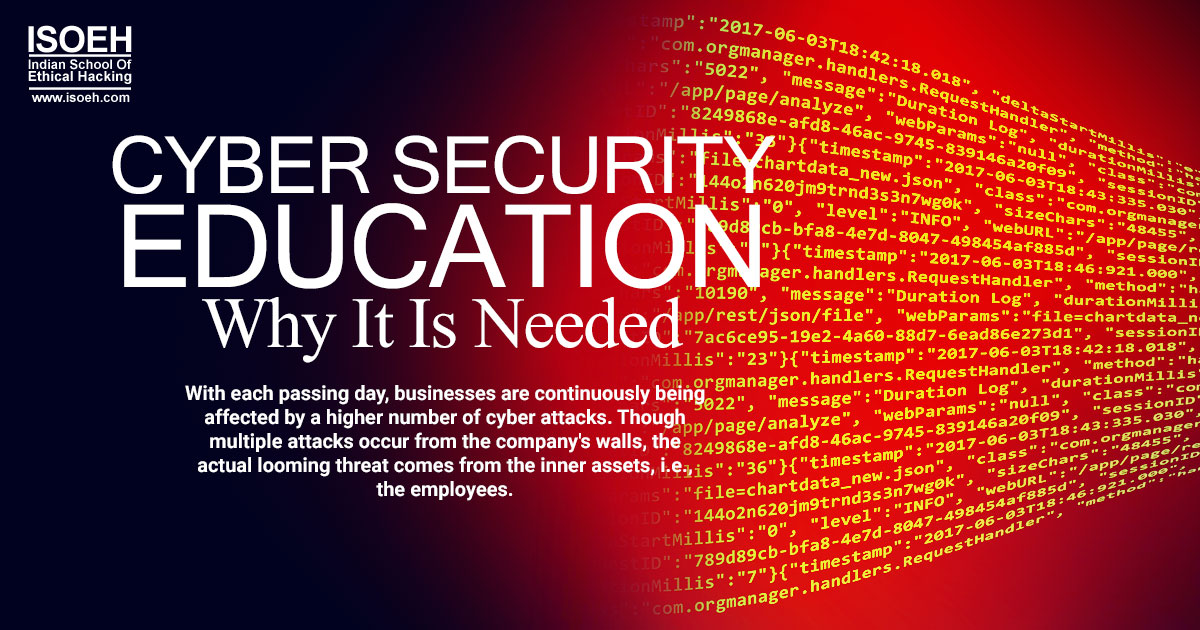 With each passing day, businesses are continuously being affected by a higher number of cyber attacks. Though multiple attacks occur from the company's walls, the actual looming threat comes from the inner assets, i.e., the employees.
The employees serve as the most crucial point of failure in regards to security vulnerabilities. However, the only solution to each cyber security issue can be solved by proper training on cyber security awareness.
Indeed, the company could lose its whole reputation due to improper training or engaging itself in inadequate tasks. Therefore, ensuring trust in the employees and working harder for their education must be the company's ultimate goal.
Attack vendors
Initially, the employees must be trained adequately to recognize attack vendors. One of the most effective attacks and the most targeted threat to the Google security account is Phishing.
Phishing
There are several issues related to unknown or suspicious senders. Today, emails are known to be so convincing for sending malware. This is the reason that every email has to be opened with ultimate caution.
Also, to train our employees, we should provide them mock phishing emails. This will help them to analyze the signs of a suspicious email. On the other hand, such suspicious emails should be increased from time to time to ensure that employees get a hold of every aspect related to spam or suspicious emails.
Unsafe websites
Another attack scenario that comes into place is unsafe websites. Employees should be made clear that they should not navigate suspicious sites or download content that could leak the company's database.
Malware
Malware is the infected file that is downloaded from suspicious sites and often arrives in the form of worms. A worm is a particular malware that is self - propagating. This means that it does not need any form of user interaction to spread throughout the network.
Spyware
Spyware, whose ultimate target is to garner information, gets downloaded in the user's machine without his/her knowledge or permission.
On the other hand, the spyware remains hidden till the time it is explored. Ultimately, it works towards stealing the information, leading to negative impacts on the stored data.
Password security data
The Verizon Data Breach Investigations Report (DBIR) claims that 63% trusted and confirmed data leaks because of a default, weak or stolen password.
There's no doubt that employees need to follow the norms that relate to forming a strong password.
Let us talk about such practices in detail:
A strong password should contain a combination of symbols, upper and lower case letters, and a variety of numbers. Ultimately, it should be at least eight letters in all.
It should never be easy enough to guess.
It is unacceptable to write a password on a post and then stick it to the machine.
Avoid using a default password.
Make a habit of changing the password after a certain period.
Testing and Enforcement
Cyber security training could be a tiresome task. However, it holds its importance. The employee's education module can be designed to remain engaging and improve information retention.
Indeed, effective security awareness must include the identification of threats, risk, remediation, and mitigation.
On the other hand, the employees must be tested in multiple formats to offer full-time access 24/7. Additionally, for analyzing that the employees are progressing, few points have to keep in mind:
Reporting of education.
Retention.
Performance.
Conclusion
Due to ever-rising cyber security issues, there's a strict need for cyber security solutions and education. This will eradicate the problems related to cyber security and form a rigid network of protection against the same.
ISOEH
The Indian School of Ethical Hacking is one of the best schools for students and employees where they are trained to cope with the issues related to day-to-day ramping up cyber security issues.
We also offer various cyber security courses such as ethical hacking, ccna training, app development, python learning etc.
Join our training sessions and begin your cyber security career.