27 Sep, 2022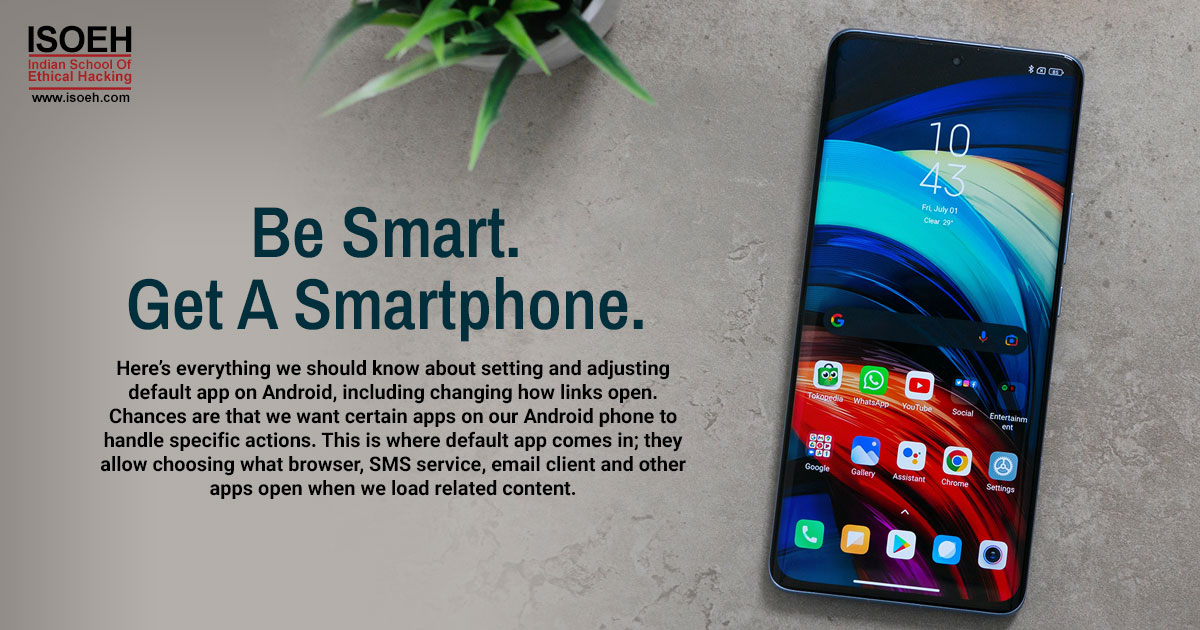 Here's everything we should know about setting and adjusting default app on Android, including changing how links open. Chances are that we want certain apps on our Android phone to handle specific actions. This is where default app comes in; they allow choosing what browser, SMS service, email client and other apps open when we load related content.
Default apps allow us to choose which app to handle certain action on our device. We all have multiple Android browsers installed, when we tap on any link without a default set our phone will ask for browser we would like to open it with since we have several apps that can handle it.
There are many categories that work this way and default apps save us from having to pick which app to use every time. On stock Android 10 we will find the default app menu at Settings>Apps & notifications >Advanced> Default apps. This might be slightly different depending on our device or Android version.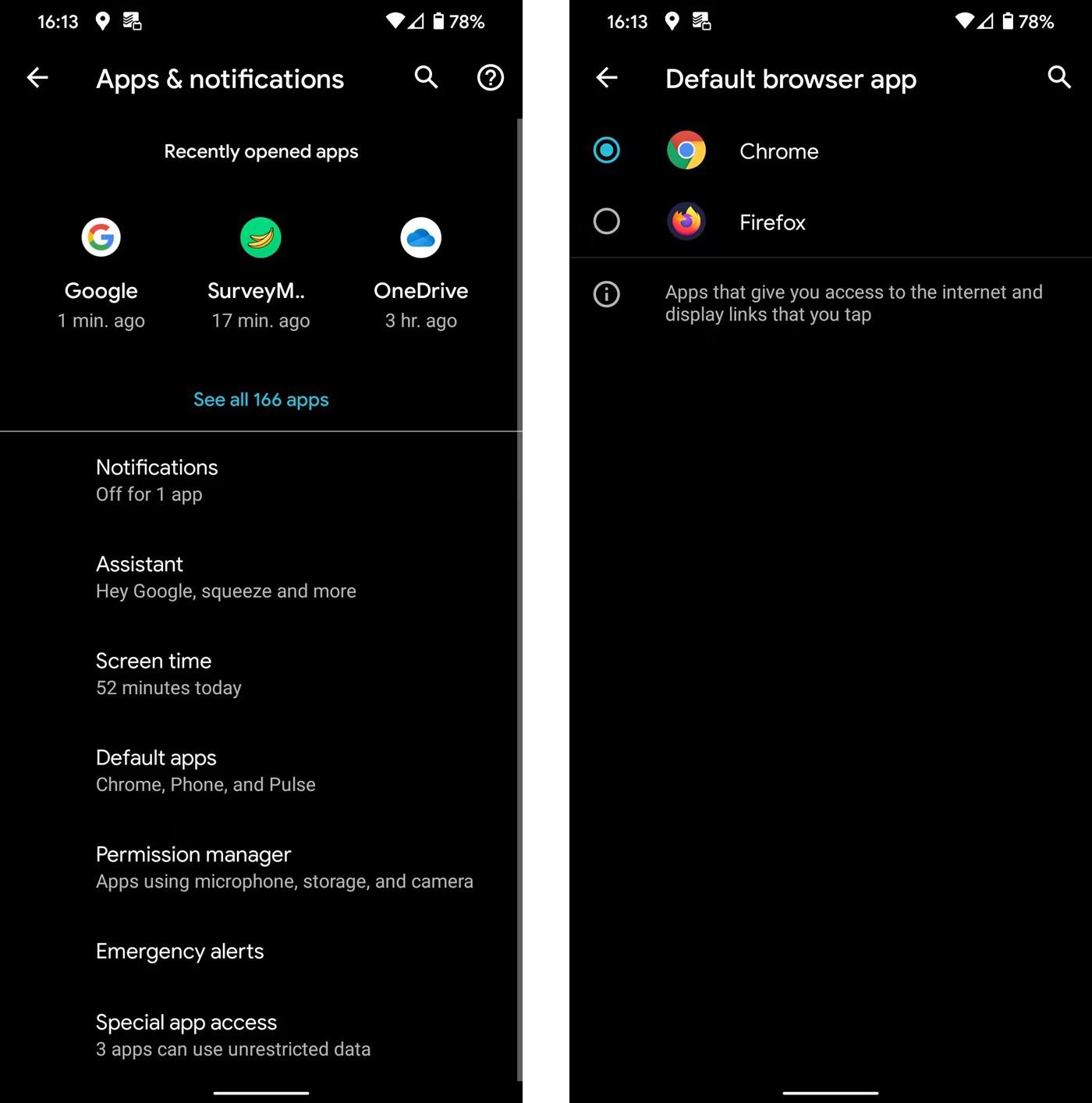 It's true that it's easiest and most convenient to start using new device or software with their default settings. The default settings are predetermined by the manufacturer and basically put usability before all i.e. this could be a predefined password, or in the case of an OS it could be the applications that come preinstalled. 95% of the people stick to the default option. A lot of people leave the default wallpaper on their phone and many of them stick with default options as it is quicker. Humans are lazy. This means if we give them options to change things they don't take the time to change these options.
Purpose of default setting is designing a program; each default is usually pre-established as the value or setting that most users would probably choose. This keeps the interface simpler for the interface user and means that less information has to be passed and examined during each program request. The open by default menu shows any actions for which this app can be registered as the "default" app to open and allow resetting any default that have previously been set to this app.
In Android 11 and other newer versions our information is safer since they ask for permissions once signing in. If anyone who is using the older Android version enable privacy setting making device as private as possible. Location access is necessary only for certain apps like shopping and ride hailing. We need to make sure that app ask for permission before it gets access to information on your phone.