19 Jun, 2020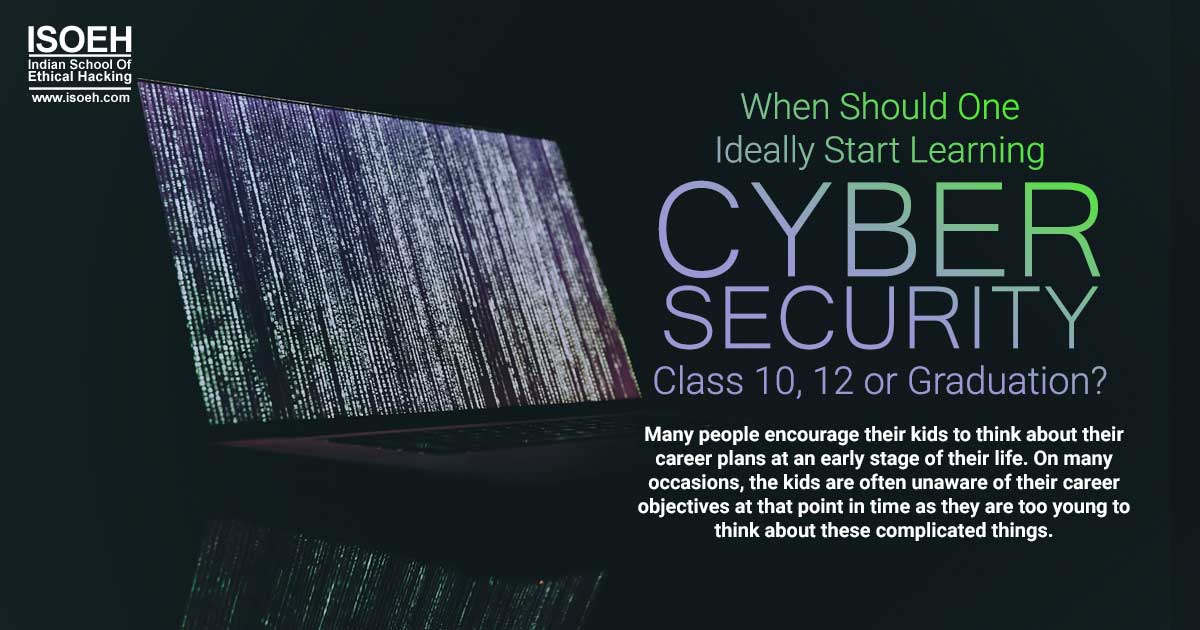 Many people encourage their kids to think about their career plans at an early stage of their life. On many occasions, the kids are often unaware of their career objectives at that point in time as they are too young to think about these complicated things. Therefore, they are seldom successful.
In such a situation, we often think about what the correct age for deciding a career is. If you take advice from educationists and thinkers, then they would often recommend the age of 18 or above to decide their career objectives. However, most of the kids often show their interest in some traditional career options, especially a doctor or engineer, or even a civil servant. Things are changing fast and that is where keeping an updated view of the career opportunities becomes necessary.
The present market belongs to the technical people, especially the ones who are more specialized into cyber security. As per an estimate, more than 500 thousand job opportunities in this domain are likely to be available. Unfortunately, only 50 thousand professionals are available right now. There is an acute skill shortage.
Shaping a career is a serious responsibility that little kids cannot accomplish. So, the kids become more focused on their careers only after they complete their secondary exams. The kids in Std. 10 start learning about the options and are able to make out the truth by the time they pass their intermediate i.e. Std. 12. It is an ideal stage when the students start understanding technology and its utilities. If they happen to begin their courses in cyber security and ethical hacking at this stage, they can complete their advanced courses in this domain when they reach their graduation level.
If your kid is studying in Class 10, we advise him to study Python programming language. He will need it for ay specialization that he picks up as career. If you plan to do Engineering Diploma after class 10, skipping class 12, then you need to take up admission in Diploma in Cyber Security (Ethical Hacking). That will compliment your Engineering Diploma.
Obviously, career courses in the graduation level are more serious by nature as they bring you a specialization in Cyber Security. Students interested in this career option can join the leading institutions, like the Indian School of Ethical Hacking (ISOEH). Successful completion of the course can establish you as a professional at a higher position or rank, where you can expect higher remuneration.
So, to conclude, you must say that the preparation for the courses in Cyber Security and ethical hacking should start when you are in the 12th standard and continue with the advanced levels as you move to the graduation level. The top institutes offer courses for the students in Std. 12, it is better for the students to get started with a course, and then join the graduation courses as they move to this level. A proper career planning can help you a lot to attain a productive career in this domain in the time to come. Only if you are a geek, you may take admission at lesser age, may be after you appear for your class 10 board examination.
What are you waiting for? Get started now for a great career ahead!