14 May, 2020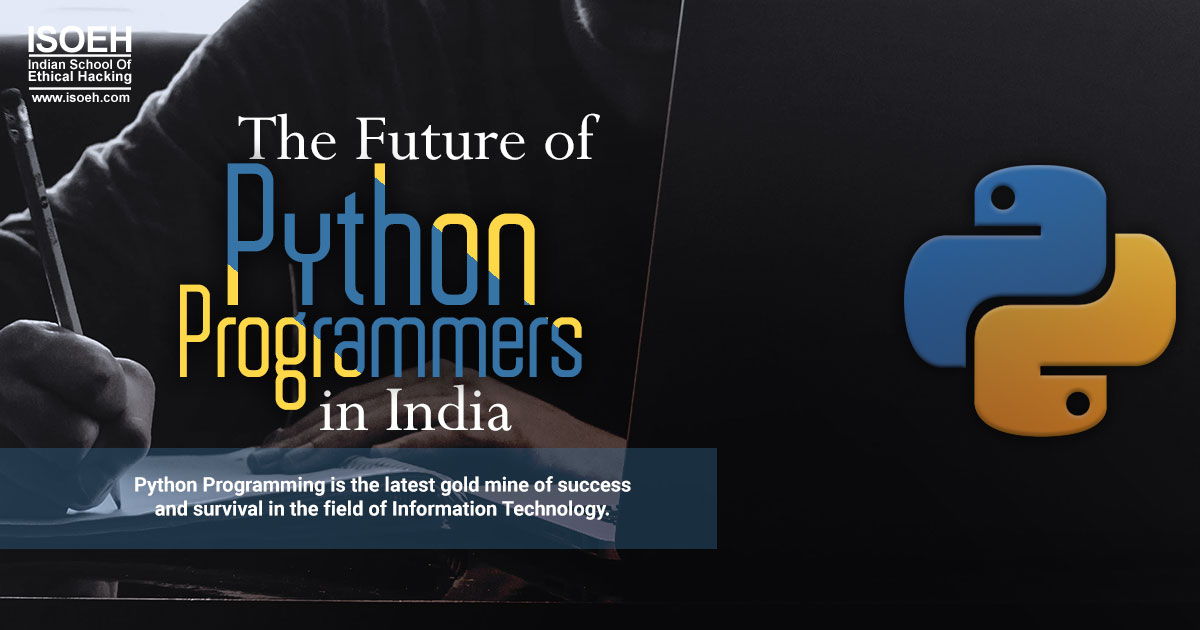 Python Programming is the latest gold mine of success and survival in the field of Information Technology.
With India growing as the fastest IT economy in South East Asia, there are many avenues that have come up big time to take its young brigade to the heights of success. One of the many academic ways out there is Python Programing.
What is Python Programing?
Python is an interpreted, high-level, general-purpose programming language. Python's underlying design philosophy stresses on code readability and use of whitespace. Its user friendly language constructs and object-oriented approach help programmers write clear, logical code for small and large-scale projects.
Career prospects of Python Programing
Python has been the most popular coding language since 2015. A number of developers worth their salt across the world have been using it to design GUI applications, websites and mobile applications. It is at present in use by some of the most popular websites like Google, Yahoo Groups, Yahoo Maps, Shopzilla and Web Therapy apart from being in vogue for gaming, financial, scientific and instructive applications.
Data Science and Machine Learning are the major drivers of behind Python's industrial advancement.
Some of the most popular entities that use Python Programing language are as follows
Mozilla
Quora
Google
Facebook
U Tube
Yahoo Dropbox
IBM
Nasa
The job positions that are on offer for a Python programmer are as follows
Software Engineer
Research Analyst
Data Analyst
Data Scientist
Software Developer
The data science, AI and ML have more future for python in coming days with the salary hikes in India. With prospects increasing at 40.4% annually it is the time to take the Python plunge.
The factors that affect growth in Python developer's career are
Experience
Location
Job Role
Skill Set
The average salary of a Python developer is at present
6,69,787 in Bangalore
3,20,000 in Pune
5,40,131 in Chennai
6,00,000 in New Delhi
5,79,728 in Mumbai
4,75,000 in Hyderabad
700,717 in Gurgaon
Average salary of a Python professional based on designation is as follows
Software Engineer average annual salary: ₹502,609
Web Developer average annual salary: ₹307,800
Data Scientist average annual salary: ₹708,012
DevOps Engineer average annual salary: ₹658,143
Machine Learning Engineer average annual salary: ₹671,548
Salary based on skill set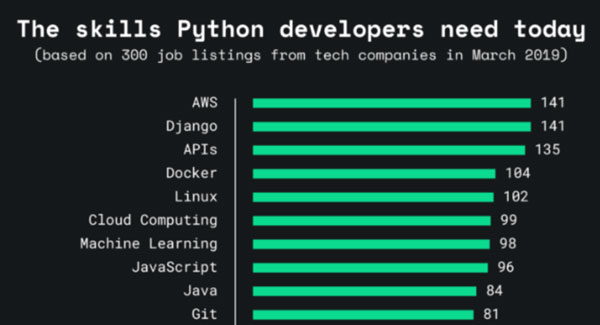 Salary based on experience
Entry level
Mid level
Experienced level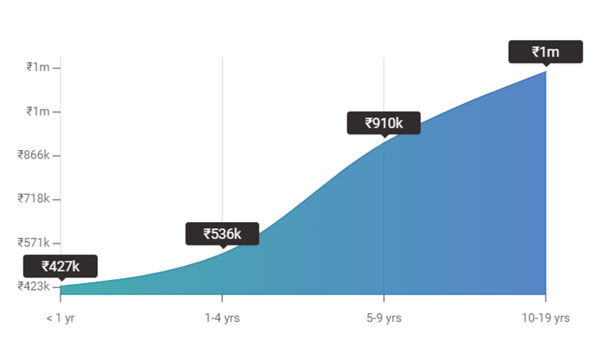 Python is growing by leaps and bounds and is being used extensively in all applications and fields which inturnis propelling Python further. It is the fastest growing language which is constantly surpassing all its contemporary competitors.
Job portals like Indeed and Naukri offer around 20,000 to 50,000 job listings for Python which is way higher than the man power in this field.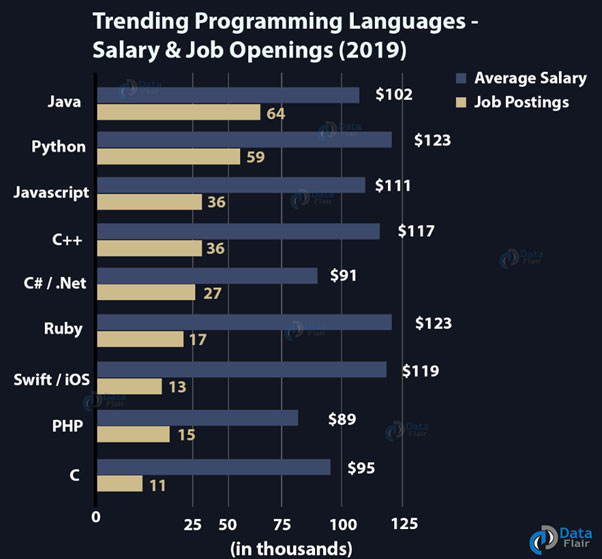 Python career opportunities in India are immense and hence it is the time to go for Python as a career.
ISOEH is the ultimate organization that educates the cyber enthusiast on latest trends of ethical hacking.
Read on for more stories on cyber security.