03 Dec, 2019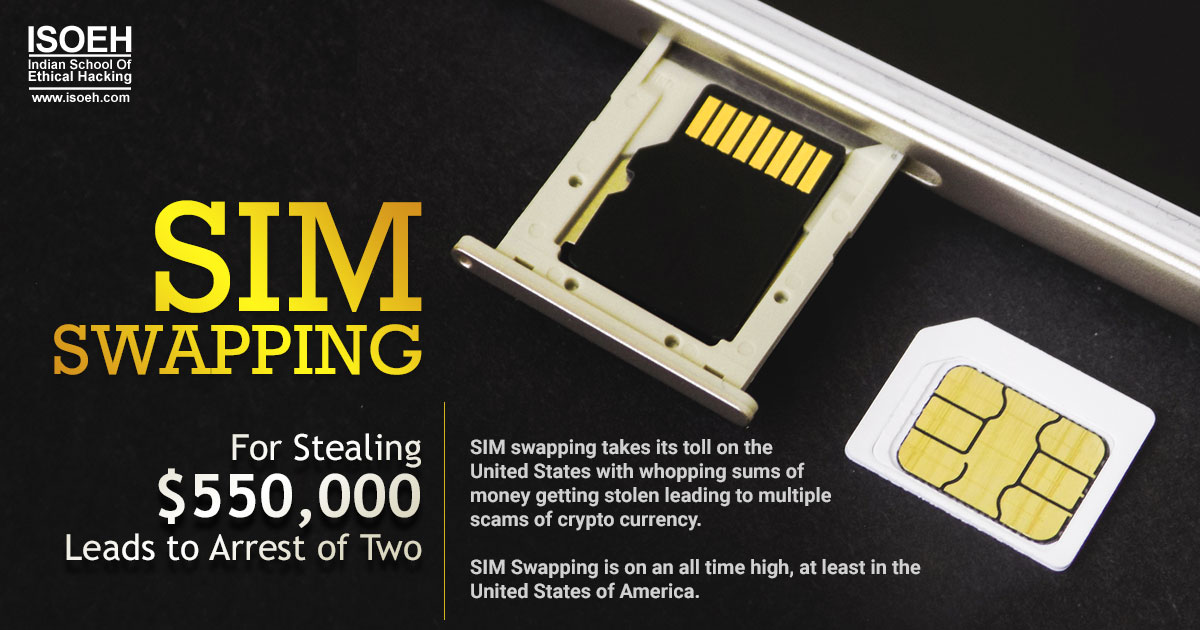 SIM swapping takes its toll on the United States with whopping sums of money getting stolen leading to multiple scams of crypto currency.
SIM Swapping is on an all time high, at least in the United States of America.
In the latest incident in the already ongoing bandwagon of SIM Swapping frauds, the U.S. authorities have arrested two more accused to be involved in the same from Massachusetts. Both jointly have charges of stealing $550,000 in crypto currency from at least 10 victims by the way of SIM swapping between November 2015 and May 2018.
This incident of forgery comes in the wake of the country's first ever conviction for SIM Swapping in February 2019 and the U.S. Department of Justice announcing charges against a number of people involved in corruption of crypto currency.
SIM Swapping or SIM Hijacking is a form of social engineering where fraudsters target the subject's mobile phone provider. The hacker makes a false call to the intended number and persuades the mobile phone provider to port the target's phone number to a SIM card owned by the attacker. The attacker is then able to obtain one time passwords, verification codes and two factor authentications as received on the target's phone and reset passwords to gain access to the target's social media accounts, emails, banks and crypto currency accounts.
The two arrested in the aforementioned cases Eric Meiggs (20) and Declan Harrington (21) did not only target individuals with high crypto currency accounts but also executives of crypto currency companies in hope of higher profits. That apart the two have also been charged of taking over social media accounts of their targets which includes two such accounts which have 'high value' social media account names.
The 11 count indictment which the two have been charged in includes
One count of conspiracy to commit wire fraud
eight counts of wire fraud
one count of computer fraud and abuse
one count of aggravated identity theft
Ways to protect oneself from SIM Swapping
avoiding all unknown requests for personal information
checking personal information shared online
protecting one's cellular account by a pin or password
protecting accounts with sensitive personal information by strong authentication
Measures to take in case you fall a prey to SIM swap
Contacting the mobile service provider to report the fraud, changing the password and taking control of the phone number back, checking the credit card balance, bank account etc for any fraudulent activity to report about.
With cyber crimes on the rise in the complicated world of internet frauds cyber security seems to be the apt profession to pursue. Indian School of Ethical Hacking provides you with the right skill development assistance at that.
Read on for more information on SIM swapping: www.isoah.com/what-is-a-SIM-swap-fraud-how-to-protect-yourself-from-the-SIM-swap-fraud.php