30 Apr, 2020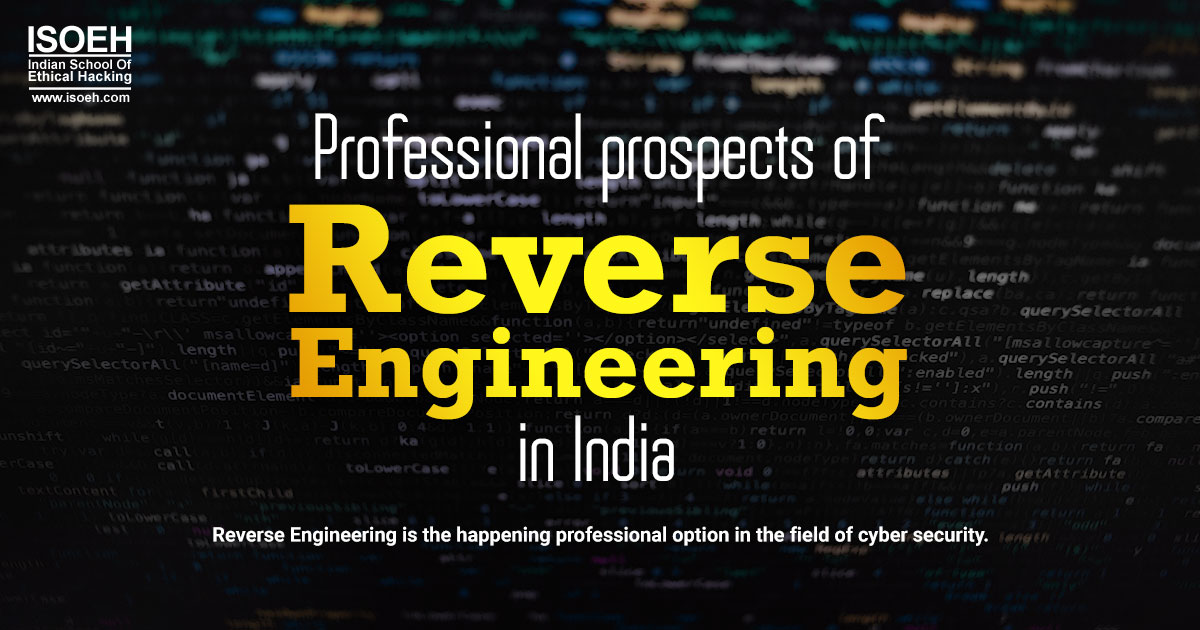 Reverse Engineering is the happening professional option in the field of cyber security.
Cyber security is the field which is booming with umpteen career opportunitiesin various streams of system studies, one of which is Reverse Engineering.
What is Reverse Engineering?
Reverse Engineering, also known as back engineering, is the modus operandi of virtually breaking down a man-made object to analyse its designs, architecture or to derive knowledge from the same on the lines of scientific research.
Reverse Engineering is employed in the fields of mechanical engineering, electronic engineering, software engineering, chemical engineering and systems biology.
Reverse Engineering is often aimed at re-documentation of legacy systems. When it is applied on a competitor product the intention is competitor analysis.Reverse Engineering may also be used to create interoperable products, an idea which is still under debate worldwide.
The future of Reverse Engineering
With the easy availability of computer-aided design software packages, reverse engineering technology has become a practical means to create a 3D virtual model of an existing physical part. That, in turn, has made the use of 3D CAD, CAM, or other CAE applications easier.
"Reverse engineering tools are getting easier to afford and to use, and that can make for a better bottom line."
ISOEH is the organization which teaches the latest techniques of ethical hacking to cyber security enthusiasts.
Read on more stories on ethical hacking: https://www.isoah.com/Data-Bills-Breaches-and-Beyond-in-India.php