21 Jan, 2021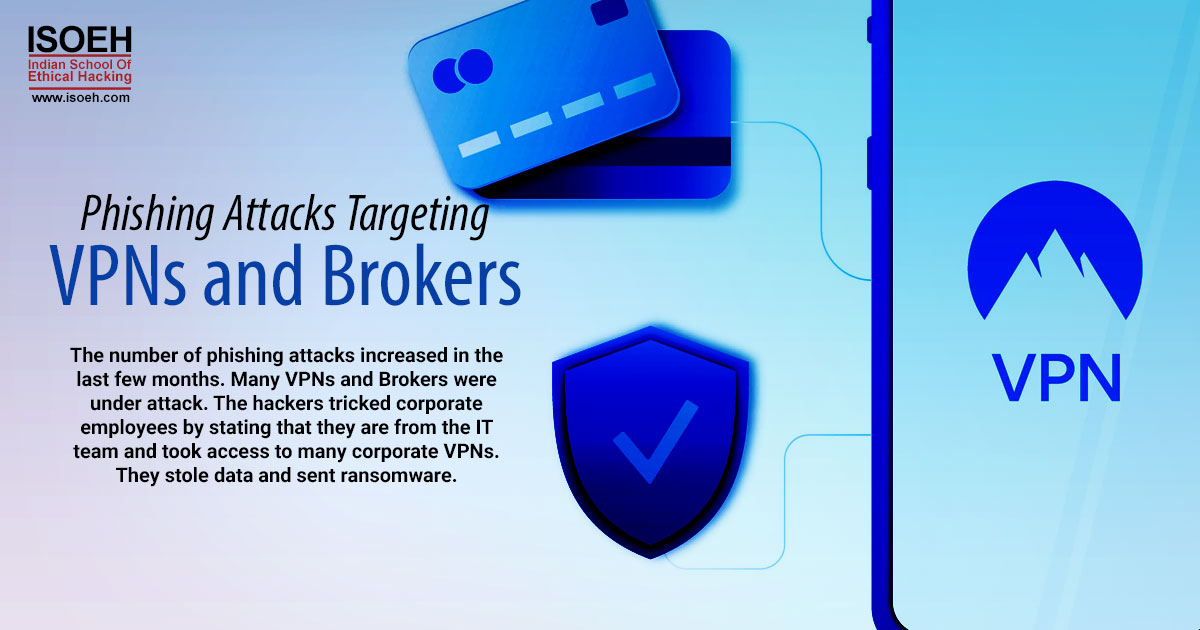 The number of phishing attacks increased in the last few months. Many VPNs and Brokers were under attack. The hackers tricked corporate employees by stating that they are from the IT team and took access to many corporate VPNs. They stole data and sent ransomware. During the current WFH culture, when many companies rendered remote access to their employees via VPNs to retrieve protected company data and applications required to perform or deliver their work, the scopes or threats of phishing attacks have become huge. Because of this, other network data of the organizations also became vulnerable.
Email Disguise
Online fraudsters send emails, containing phishing content or links, to lure email users to open their provided links. Many a time, they succeed in this endeavor and conduct unethical and harmful activities. The hackers use identical logos and signatures of various well-known companies.
MITM Attacks
It is one of the most frequent phishing attacks that many companies are encountering or dealing with at this moment. MITM stands for "Man in the Middle". It's a mischievous convention wherein a cyber thief penetrates the business communication channel - an online business communication route between a user and an application or a portal. The cyber thief follows or gets access to all business interactions and confidential discussions.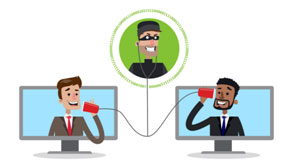 Not only VPNs, even intermediate or service provider sites get phishing attacks and often get hacked too.
Sometimes, hackers do it for mere fun or expose some people or authorities. For example, last year some hackers heckled Pakistani officials during a Zoom call meeting.
"In a major embarrassment for the top Pakistani army officers, a live Zoom meeting conducted by them was hacked with songs on Lord Ram and India's National Anthem playing in the background. The cyber strike was carried out by a group of pro-Hindu social media users, who interrupted the webinar meeting organised by the Islamic Research Institute and attended by several Pakistani officials to discuss the future of the country with respect to the forthcoming US elections." ~ OpIndia
Domain Name System (DNS) Hijacking
This is one of the prominent types of hijacking data. Many remote workers use public WIFi connections to get their job done. However, the change of security breach when we use VPNs on open networks. It opens doors of opportunities for hackers to get access to the DNS. The hackers reroute the users to malicious sites or pages which consist of malware.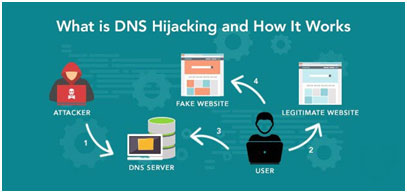 Stay safe and updated in cyberspace! To know more about cyber safety, subscribe to ISOEH newsletter. You can also learn ethical hacking and become an ethical hacker by joining our institute (Recognized by the Government of India).