19 Jan, 2021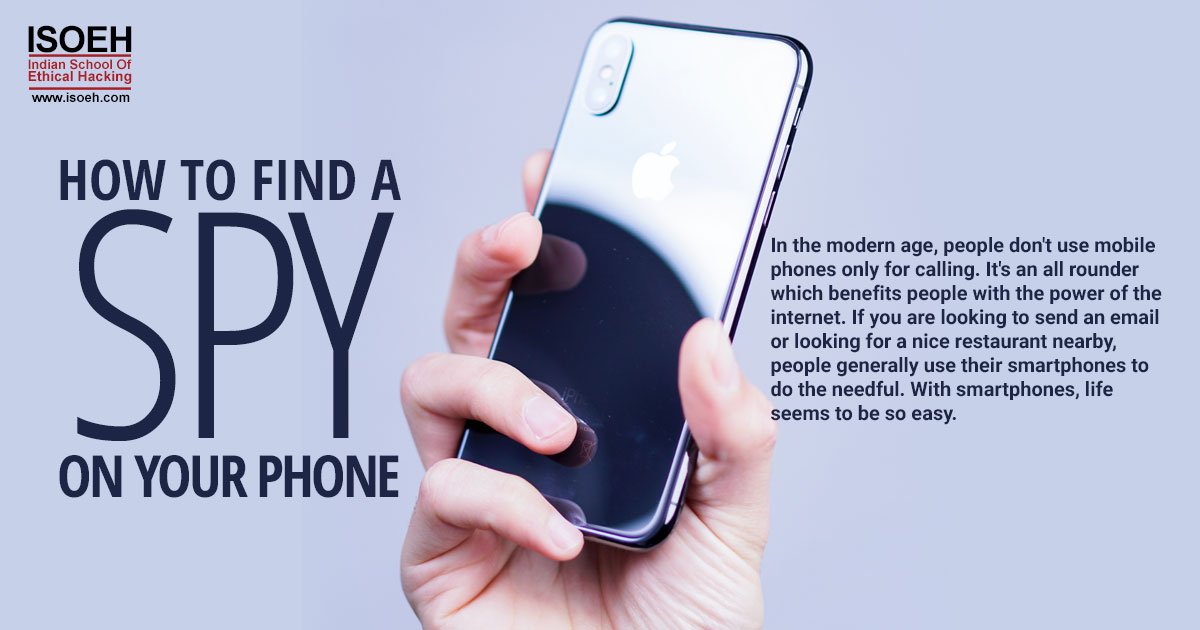 In the modern age, people don't use mobile phones only for calling. It's an all rounder which benefits people with the power of the internet. If you are looking to send an email or looking for a nice restaurant nearby, people generally use their smartphones to do the needful. With smartphones, life seems to be so easy.
As we know, benefits come with some limitations. There are several reasons why a hacker will trace your phone. And yes, you don't need to be a renowned name to be a victim of cyber attacks. In modern times, these black hat hackers have none left.
In recent times, it is found that our mobile phones are one of the reasons that we lose useful data and information. Generally, we don't use any antivirus or security application to protect our data that is stored on our phones. Moreover, if one could get access to our phone, they can certainly steal a lot of useful and private information such as emails, photos, banking details, notes, documents, etc.
Between all these scams and hacking activities, it's our core responsibility to safeguard our data from these illegal activists.
So, how can we check if someone is spying on our mobile device?
Anyone who espionage on your device needs special spy applications. These applications try to secrete themselves but can be caught through several checks. You will certainly notice some signs which are sometimes difficult to detect.
Let's check some of the ways to examine if your device is under any surveillance.
1. Uncertain data usage:
Have you noticed that your daily internet usage limit has exceeded without using much data? Generally, low-quality spy software consumes extra megabytes to share data with the offenders. So, if you get anything like this, you should closely watch out your mobile phone and track your data usage.
2. Unusual phone reboot:
Have you seen your phone getting restarted without you doing so? Then, there is a high chance that someone is monitoring your device. Generally, it is not a good sign as the crook can do a lot to your device, then only just switching on and off.
3. Uneven sound during phone calls:
Another strange thing that we observe on our phones is having odd sounds during a phone call. We do check notifications for messages or any warning but nothing can be found. If you have come across this situation, there might be a serious issue with your device. There are possibilities that someone is monitoring your activities without your consent.
4. Phone lights in standby:
Various dysfunctionalities sign towards the doubt. Sometimes, we find our phone lights (screen on) without any activity. This is not casual. It might be that the offenders are working in the background to transfer our data. On a major threat, we do get sounds or alarm ringing, but this is real!
5. Reduced battery life:
Yes, it is a major concern if you have noticed a gradual drop in your battery life. Is it happening only when your internet is on?
Your phone may face an increase in temperature as well; this is due to extra pressure on the RAM caused by the spy application.
Other indications:
Taking long to switch off/on
Phone freeze at the homepage
Phone gets slow when using the internet
Black screen after a call (sensor issue)
How to avoid spy activities:
It's totally on our hands to safeguard our mobile phones from outsiders. Let's stick to the basics.
Have a strong password on the lock screen (not a pattern or face lock)
Don't visit unauthorized sites
Download applications from app stores only
Don't connect with unverified networks
Don't keep your Bluetooth on unrequired
ISOEH (Indian School of Ethical Hacking) is a reputed cyber security institute in India. We are serving society for years to help them prevent cyber attacks.
Moreover, we provide a diverse range of courses (ethical hacking, ccna training, app development, etc.) to assist students in having a bright career in the field.
Keep following ISOEH for more useful resources.