20 Jan, 2021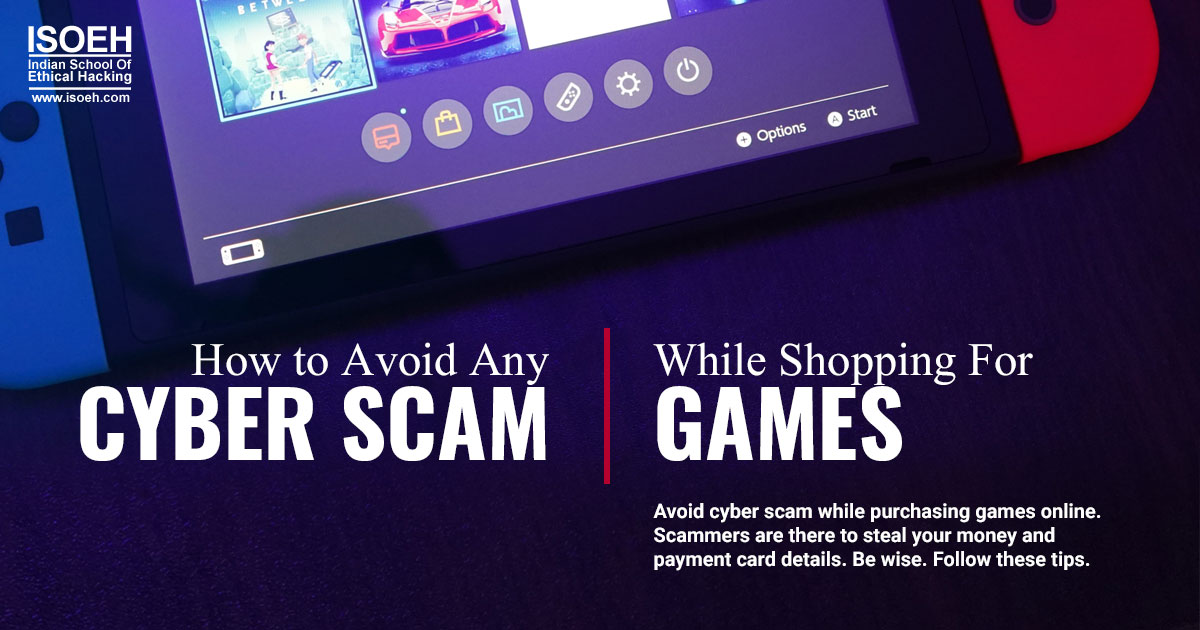 Do you like to play games? And, does your love for games make you crazy about them?
The new era brings you numerous interactive games that never let you get bored. So, how do you purchase new games?
If you get attracted by the online discounts, then it might end up being a scam. You might get exposed to cybercriminals and unknowingly sharing your personal data with them including bank details. These special discounts are traps used by illegal activists.
The internet has provided an immense advancement in every field. Whether it is entertainment, sports, or studies, everything has brushed-up in the 21st century.
Humans have always used their intelligence for the betterment of society and continuously ameliorated user experience. With so much happening, sometimes, the benefits turn out into perils.
In the case of gamers, they need to be cautious of online frauds while making purchases. There are certain checks which support the game lovers to safely get the desired games from the internet, especially the paid ones!
Let's check how to safely get your favorite games:
1. Official is safe:
These are the basics that we all should follow. One should only purchase the respective games, accessories and other items from the official website or partners. It's not due to the brand or originality, but for the guarantee that we receive from the platform. In any case, you can raise your dispute with the company. Ignore third parties for sure!
2. Offer and Discounts:
People who are doing cyber scam often deceive people into fake offers and discounts. Sales and offers to look so attractive that even if we do not require something, then also we explore the details. Similarly, the black hat hackers send phishing emails to gamers and try to steal their information.
3. Check out the return policy:
It is a must to go through the terms and conditions before making a deal, especially the return policy. Sometimes, users do find that the purchased application doesn't run on their system or doesn't qualify as per their expectations. Thus, it is integral to understand the details before committing any money to it. Please note the policy may differ from game to game and store to store - buy wisely!
4. Use One card for gaming purchases:
What does that mean? As we all know that internet sites and servers contain our personal data including payment details. So, if we input our card details on any website, it is stored on their servers. Besides, hackers are so skillful that they take no time to decode the website securities. Hence, our data is not fully secured on these platforms.
Use a dedicated debit card to make these sensitive transactions. Top up your card only when needed. Moreover, don't save your card details on any web platform.
5. Don't use proxy sites:
This is illegal and unsafe to visit torrent or similar platforms. Clever hackers may send you a malware application (appeared to be a legitimate download link). There are true reasons why the government and law have banned these platforms.
How Gamers can avoid cyber attacks:
Use official websites for purchase
Don't open any unrecognized emails
Thoroughly check the policy terms and conditions
Use a dedicated bank card
Avoid proxy sites
ISOEH (Indian School of Ethical Hacking) is a reputed cyber security institute in India. We provide a diverse range of cyber security courses such as Ethical Hacking, CCNA training, App Development and many more.
Check out our various online and offline courses!