31 Aug, 2020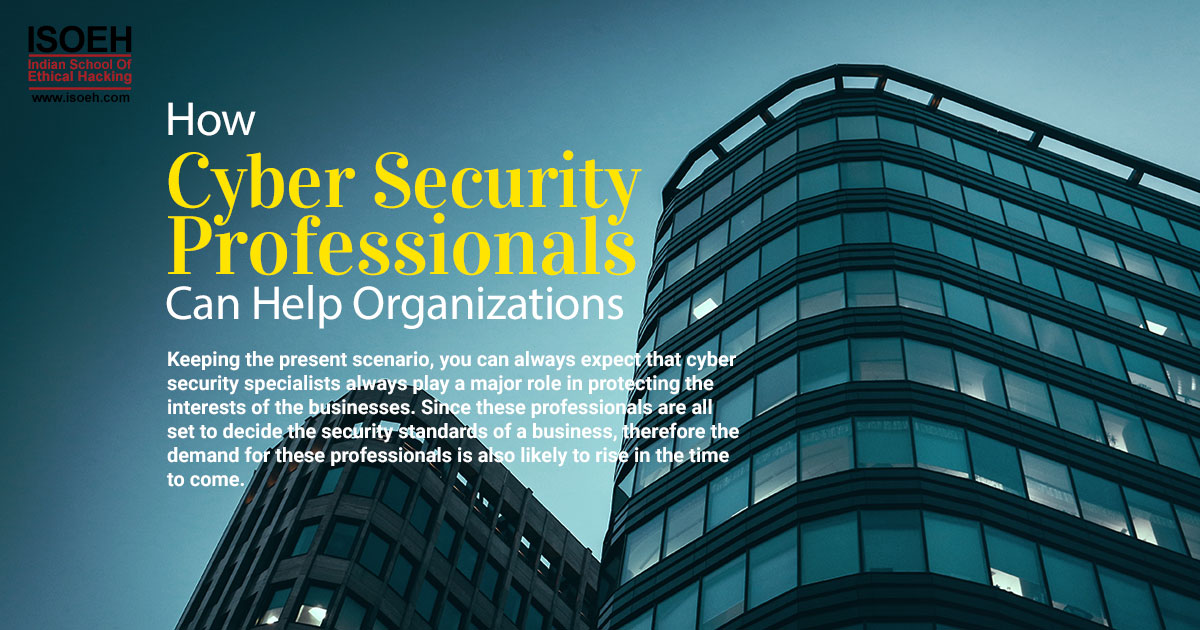 Being a business owner, you must understand how important it is to protect business secrets. To a greater extent, these secrets include a plenty of data, information, and statistics that are extremely valuable for an individual business. The present market situation is extremely grim as the incidents of data theft are increasing almost every day. The bigger organizations, even the MNCs are facing threats from foreign hackers. Protecting the private data has become an extremely challenging task.
In such a situation, the role of the skilled cyber security professionals increases multiple times as they are the right people upon whom modern businesses depend a lot. Due to their skilled contribution, their significance is increasing almost every moment. Most of the companies appoint a team of cyber security professionals in different categories that is responsible for managing the entire security measures.
The following are five most comprehensive ways these cyber security professionals help the businesses these days:
They Protect The Business From Cyber Attacks:
Protecting the databases and other sensitive information of the businesses is the premium responsibility of the cyber security specialists. They do it with great care and for that they take every possible measure that makes them achieve the objective. By applying these measures, they keep the technical hacks at bay.
Strengthening Cyber Security Measures:
To disinfect the cyber attacks, the experts work extensively to strengthen the security measures so that the hackers fail in their intention. To make this happen, they find out the weaknesses in the security measures first, and then come up with the befitting solutions. They deploy special security solutions so that the weaknesses get covered successfully.
They Monitor Their Work Continuously:
The experts never take things for granted. After implementing new security measures, they monitor the impact closely. Naturally, they always have doubts about the techniques and these doubts make them more alert. They keep an eye on the outcomes of their work. Remember, many companies, especially MNCs appoint these experts in shifts so that they can monitor things round-the-clock fir all 24-hours of the day!
Upgrades Continue:
If the specialists find that their efforts are not fetching them the right results, then they take immediate actions to upgrade their measures further. They make everything possible to upgrade the system at any moment so that they can get the ultimate results in favor of their clients. Remember, their task continues day and night to get the ultimate results.
Detect The Threats and Find the Right Remedies Instantly:
As said earlier, the task of cyber security professionals never stops. They keep them busy in detecting the threats right at the moment they notice them. They never postpone or delay their responses for a particular moment of time. Detecting the threats and solving them with the right remedy becomes their everyday job responsibility.