09 Oct, 2020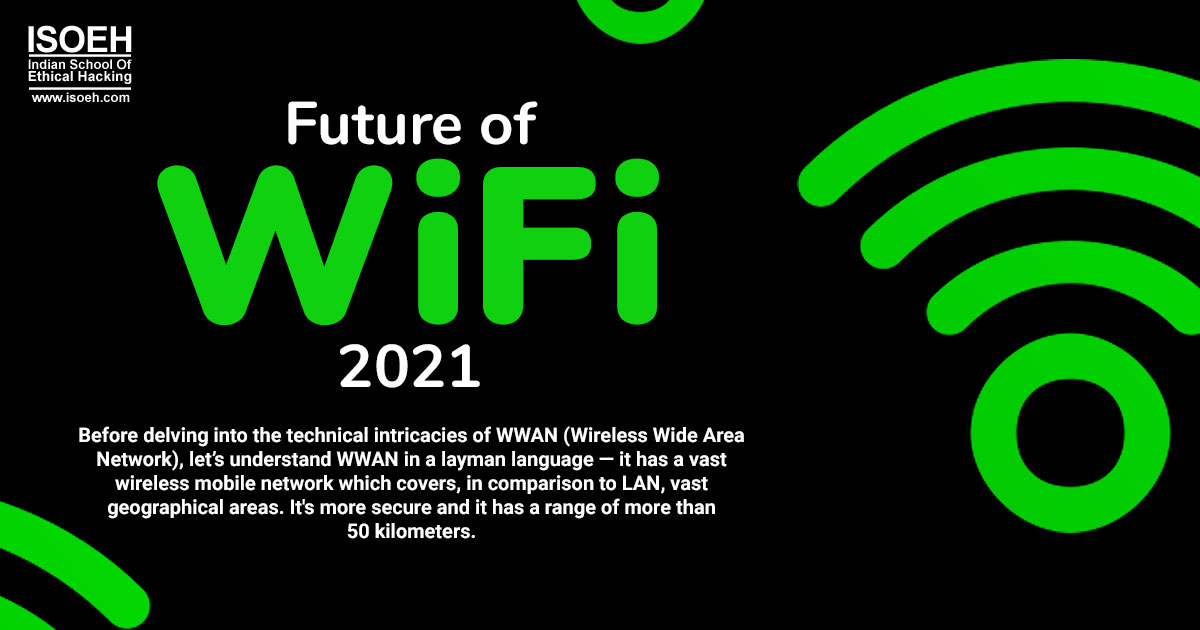 Before delving into the technical intricacies of WWAN (Wireless Wide Area Network), let's understand WWAN in a layman language — it has a vast wireless mobile network which covers, in comparison to LAN, vast geographical areas. It's more secure. The biggest feature of WWAN is, which is absolutely revolutionary, it has a range of more than 50 kilometers. It covers large areas, for example, cities and countries. It gets provided by multiple satellites and antennas, used by various service providers. It helps you use the internet connection from different places.
If we compare it to WLAN, it provides more robust security. It has 128-bit encryption built-in.
It is a mobile network traffic that consists of various mobile technologies, such as WIMAX (Worldwide Interoperability for Microwave Access), UMTS (Universal Mobile Telecom System), GSM (Global System for Mobile), CDMA (Code Division Multiple Access 2000), 3G networks, etc.
The users, with WWAN cards or GSM/CDMA, perform various functions that we generally perform using the Internet. For example, email correspondences, web surfing, etc. In the case of WWAN, the transmission rates are greatly reduced, in comparison with usual wire connections.
Currently, it's primarily offered to mobile or handheld devices. Many cellular service providers, along with their retail partners, are rendering this service. If you wish to give its access to other users, unlike Wi-Fi connection where by simply enabling hotspot you can share your internet network with others, for WWAN services, you have to get it provisioned by the service provider first. The service provider will bill you for the other networks, along with yours, and roaming charges.
It's the future of internet service! It may evolve with time and add more features to its present capacity. Nevertheless, it is imminent that our Internet connection will not be limited to our properties or offices. In short, we will get fast internet and all regular features, along with tightened security, while traveling or in a mobile form.
ISOEH never misses bringing the most latest updates on cybersecurity and technology to you. We stand by you and prepare you for the next generation of technology. If you wish to learn ethical hacking, programming, or cybersecurity-related courses, ISOEH is for you!