18 May, 2020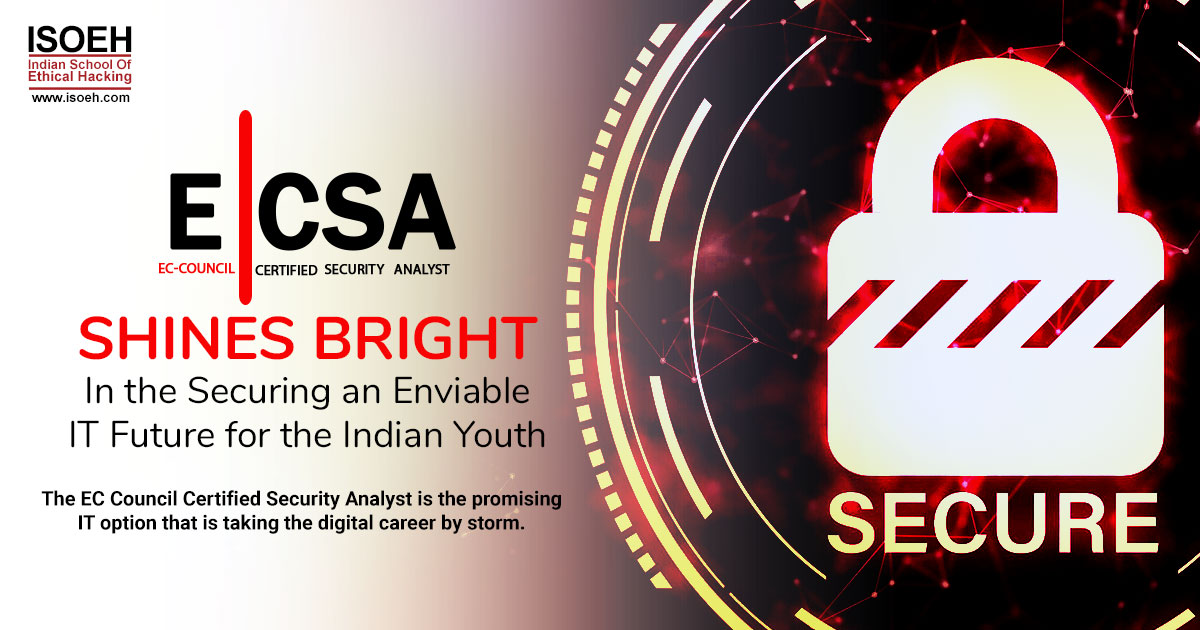 The EC Council Certified Security Analyst is the promising IT option that is taking the digital career by storm.
What is ECSA?
ECSA (EC Council Certified Security Analyst) certification is a program that builds on its predecessor like the Certified Ethical Hacker (CEH) certification. It's a certification that teaches advanced security techniques and Licensed Penetration Tester (LPT) methodologies to cyber security professionals.
Career prospects of ECSA in India
Cyber Security is the latest and most happening professional trend in field of Information Technology in India. There are various academic avenues which lead to a fruitful and compensating working career in IT one of which at the moment is ECSA.
The various positions that can be applied for after being an ECSA are
Penetration Testers
Security Analysts
Security Engineers
Network Server Administrators
Firewall Administrators
Security Testers
System Administrators
An industrial analysis of the ECSA salary structure and career prospects is as follows:
Salary as per designation
Related certifications by salary
Gender breakdown
Companies hiring ECSAs and the salaries they offer
Increment as per experience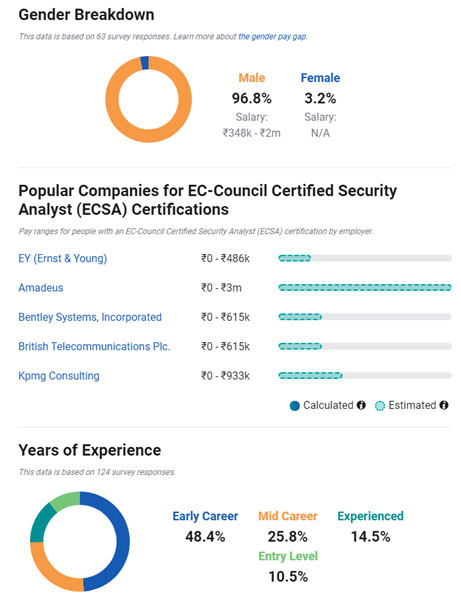 ECSA Jobs on offer in popular professional website Linkedin: https://in.linkedin.com/jobs/ecsa-jobs
ECSA training course is the second instalment of a three some hierarchy of IT training namely CEH ECSA and Penetration Testing certification to complete the license to a dazzling tech career in the top corporates as mentioned above.
ISOEH is the ethical hacking entity that sets trend in cyber security teaching.
Read on for more stories on hacking: https://www.isoeh.com/exclusive-blog-details-The-Newest-Hacking-Tools-Of-2020-So-Far.html