22 Jun, 2020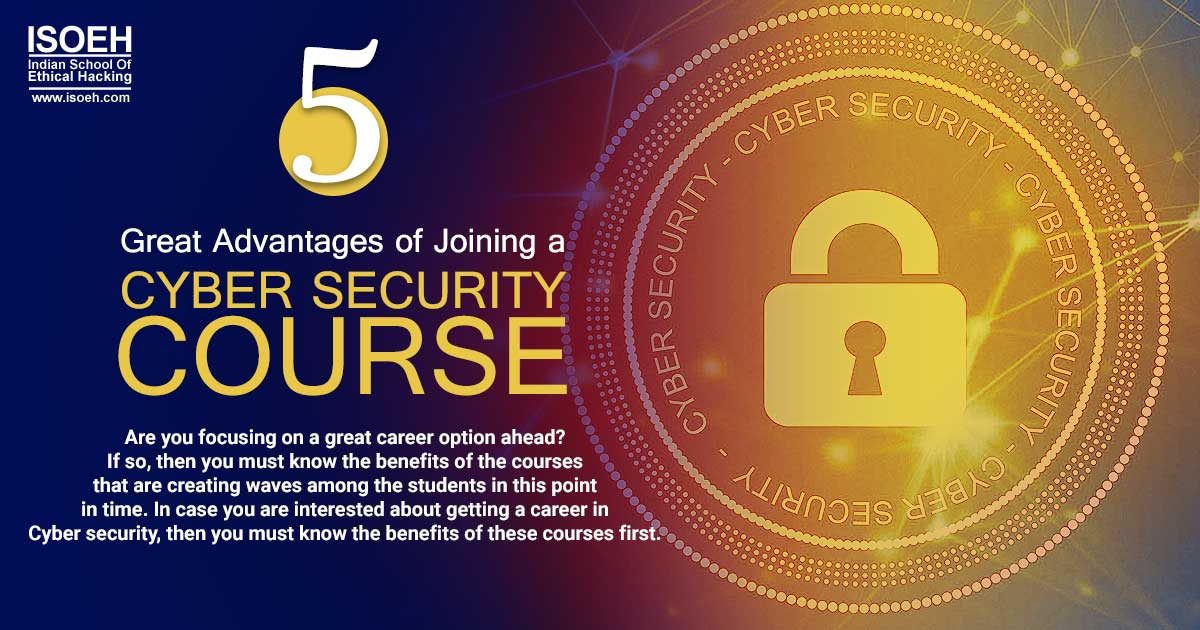 Career options are changing fast, and the changes are sure to continue in the time to continue as well. The growth of technical challenges has increased over the time. These challenges are nothing but serious threats to the safety, security, and confidentiality of the organizations, irrespective of their size, strength, or turnover. Every organization works hard to maintain these things as they cannot afford any compromise over them.
Whenever you talk about providing security to the confidential data and information of an organization, you actually talk about cyber security. A career in cyber security is becoming very popular among the people belonging to the younger generation. Actually, the B. Sc. Cyber Security Course brings quite a few eye-catching benefits. :
1. Fast Increasing Demand:
Yes, you read it right. The threats are increasing fast, and faster is the demand for skilled cyber security professionals. As per an estimate, the demand is likely to increase by 200% in the next five years. The study reports reveal that nearly 5hundred thousand skilled professionals would be needed to meet cyber threats. You can be one in this huge contingent!
2. Multiple Layer Of Expertise Would Increase:
BE informed that the demand for expert cyber security professionals would include people with varying expertise levels. No matter if you are fresher or highly-experienced, you may have shares in the upcoming recruitment drive.
3. High Salary Possibilities:
Since the job responsibilities would be high, therefore the positions at different levels would bring the specialists a high salary. The possibilities forecast that the salary of the fresh ones would be close to INR 20,000. The chances of growth are always high. Make sure that the remuneration would vary from one recruiter to another depending on their status. So, finding a position in MNCs would open up big earning opportunities for the cyber security professionals.
4. Adding Potential To Many Existing Professions:
Adding skills to the existing professionals is good for their career growth. If you are a CA, a lawyer, a website developer, or a software tester, you can always undergo Diploma in Cyber Security (Ethical Hacking) to better your efficiency level and emerge as superior professionals. The Best Diploma in Cyber Security (Ethical Hacking) can make you a successful expert auditor, a forensic expert, or a versatile IT professional where the chances of career growth are massive. Think about it as early as possible so that you could join the best course in Cyber Security.
5. No Recession Possibilities in the Next Few Years:
Recession in job opportunities is a big threat. It has increased multiple times during this period of lockdowns due to Covid-19. However, the experts believe that the job opportunities for skilled Cyber Security professionals would never go down. Due to this, the professionals would face no threat of losing their job.
Keeping in mind the advantages of Cyber Security courses in India or abroad, the demand for the career is all set to take a longer flight. It is time for you to get in touch with the leading institutions that offer productive courses in Cyber Security. You must join the best Diploma in Cyber Security (Ethical Hacking) Course in India for the optimum outcomes.