17 Feb, 2021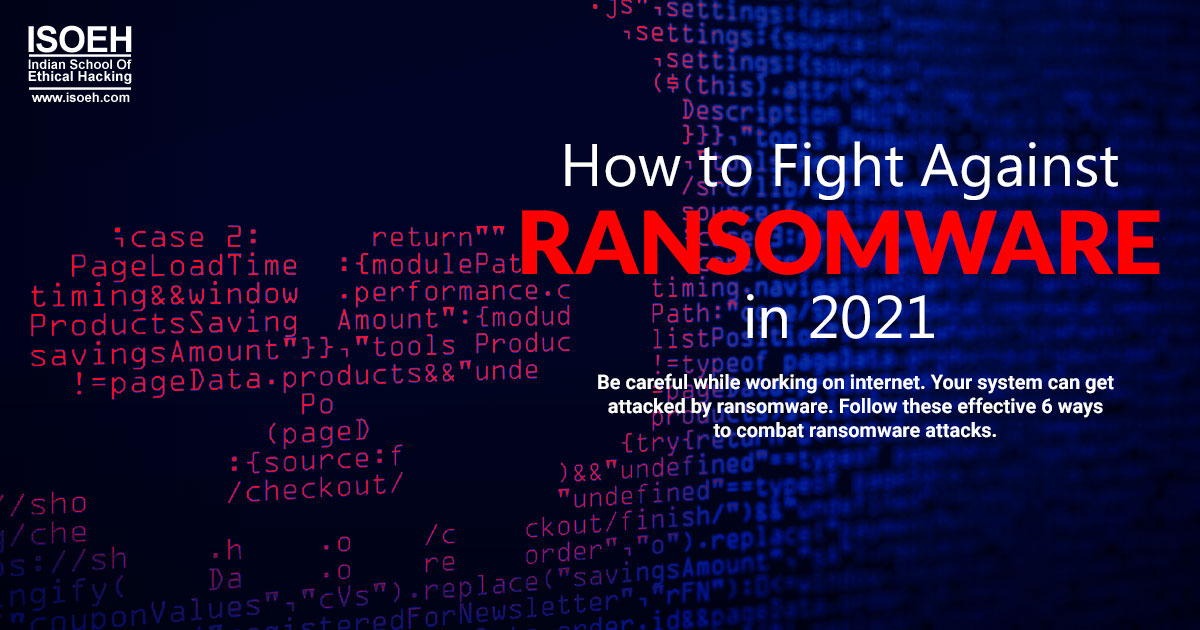 Everything you need to know about Ransomware
With the increasing use of technology, cyber crimes have also increased almost in every country. Hacking and phishing are the common ways of cyber attacks but ransomware is something that everyone needs to learn about.
Ransomware is a type of cybercrime where the hacker hacks in such a way that it locks or disables your system's storage. All the files, folders, and data stored on the systems are disabled until a certain amount of fee, also known as 'ransom' is paid.
Here are some ways about how you can fight against Ransomware in 2021.
1. Have a backup of your system files and data
Having a backup is the most important thing as it will keep all your important files and media in a safe way that cannot be accessed by hackers. When you have a backup of everything, you can simply upgrade or format your affected system and back it up again with your files.
2. Set strong passwords
When you back up your files, it is important to lock them up with a strong and tough password. The password used should not be easy. Try using alphabets, numbers, and symbols in your password to make it strong and difficult for hackers. To add an extra layer of security, many organizations keep the backed up data in encrypted mode.
3. Educate your employees about cyber security
There may be some employees in your company who do not have proper knowledge about cyber crimes and cyber security. It is important to make them understand so that they can easily identify unknown or suspicious links and attachments. For employees working from home, it should be made obligatory not to use any public wifi network; as hackers can easily get access to the computer through it.
4. Unsubscribe or block any kind of email address not known to you
To protect your system against ransomware attacks, you must block and unsubscribe from all kinds of unknown email addresses. Most of the ransomware attacks are made through attachment links sent through the mail. Be cautious before you open any email or download any unknown attachment!
5. Refrain yourself from installing apps from unknown sources
Never install any app from unknown sites as it can be infected and may damage or hack your computer system. If you have already downloaded an app from an unknown source that holds importance to you, then it is advised to regularly update it to prevent any cyber attacks.
6. Install protection software
Let's stick to the basics. It can be a great idea to install good protection software on your system to avoid any kind of mishap. Keep in mind that the software you install is genuine and has the ability to identify the virus and malwares. Also, updating the software after a certain period is necessary.
Can we put an end to these cyber attacks?
Ransomware and cyber attacks will not leave us so easily. With the growing technology, these digital offenders are also upgrading themselves with new skills and techniques. Hence, every company must be very careful about cybercrimes.
Who are we?
ISOEH (Indian School of Ethical Hacking) is a cyber security training institute in Kolkata. We train students to support them in building a career in cyber security.
Visit us and explore our imperative courses.
We build cyber defenders!