Microsoft ensures health is wealth through Artificial Intelligence
07 Feb, 2020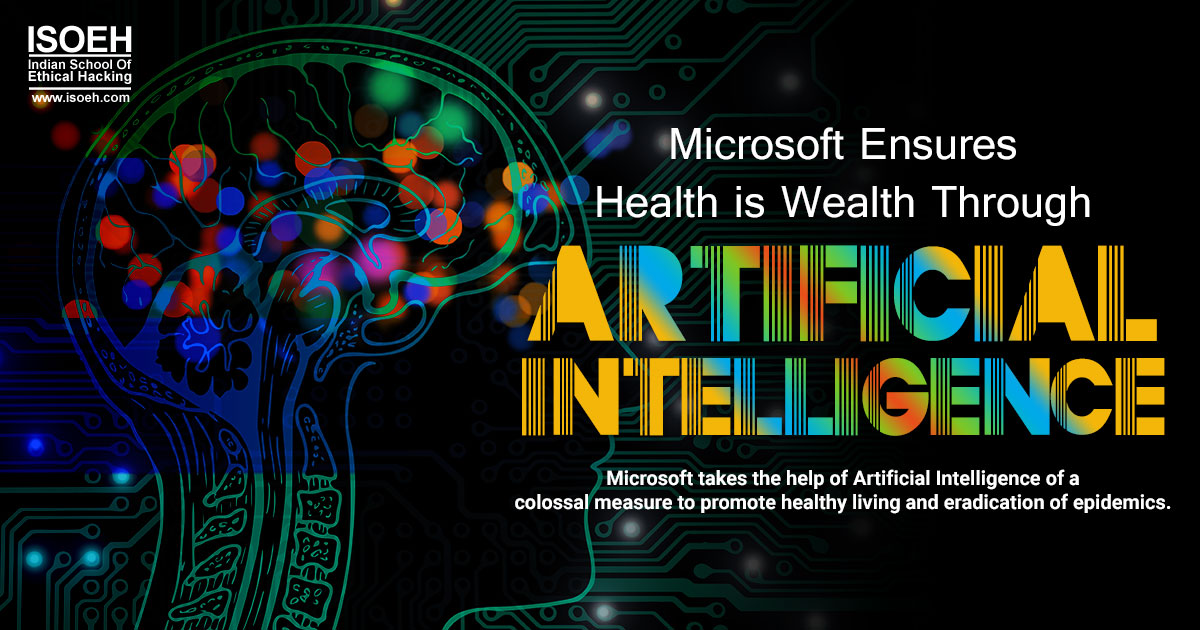 Microsoft takes the help of Artificial Intelligence of a colossal measure to promote healthy living and eradication of epidemics.
In scientific parlance Artificial Intelligence is human intellect replicated in machines.
What about using Artificial Intelligence to solve problems of the human world which are otherwise quite a challenge for real humans?
Yes, in the digital world that is also possible no less, especially when backed by an IT giant like Microsoft.
Yes you read that right.
Microsoft has initiated an US$40 million, five year Artificial Intelligence for Health, a socio- technological curriculum to promote global good health and combat epidemics.
AI has rendered computers the ability to identify words and images, discover patterns in complex systems and reason and learn just like humans do. That combined with inane human potential is all ready to challenge some of the most pressing problems of humanity.
As a part of the curriculum Microsoft will allow technological access to health research entities and NGOs specializing in health to make use of Artificial Intelligence to provide health care for all and sundry.
The philanthropic initiative will be centered round three principal points.
Better medical research on diagnoses, treatment and prevention of maladies
Enhancing the shared understanding of mortality and longevity to combat global health problems
Balancing global health activities and improving health facilities for good health deprived population
The organizations which will work in tandem with Microsoft are BRAC, the Fred Hutchinson Cancer Research Center, Intelligent Retinal Imaging Systems (IRIS), Novartis Foundation, PATH, and Seattle Children's Research Institute.
The maladies that will be fought against are sudden infant death syndrome (SIDS), eliminate leprosy and detect diabetic retinopathy to prevent blindness.
In India Microsoft is working with Apollo Hospitals to use AI to improve detection of cardiac illnesses that cause more than 3 million heart attacks in the country every year.
"Artificial intelligence has the potential to solve some of humanities greatest challenges, like improving the health of communities around the world," said Brad Smith, president of Microsoft. "We know that putting this powerful technology into the hands of experts tackling this problem can accelerate new solutions and improve access for underserved populations. That's why we created AI for Health."
"Along with Microsoft, we believe there is tremendous power in using AI to help us see all communities, identify the diseases that affect them, and ultimately improve the way they deliver care," said Jeff Bernson of PATH. "Only when every community has the opportunity to transform their health can all of humanity advance."
ISOEH has been the pioneer institute of IT and cyber security skill development teaching all cyber enthusiasts the essentials of data protection business.
Learning Artificial Intelligence can take you forward on projects like the above and more thus accentuating the exchange between the real and virtual world to the best of benefits.