Beware of Covid-19.
No, we are not speaking about the widespread epidemic but its digital counterpart engineered by bad actors in the wild (read the Dark Web).
The global black hat community is out to reap the most of the present worldwide vulnerability by cajoling people into getting infected with malware in the garb of Corona consciousness.
A host of digital devices including phishing mails and fake web site links named Corona are being spread across the web clicking on which may lead to irreparable infection of your system with affected vulnerability viruses.
According to Checkpoint, hackers are using "COVID-19" code to sell malware and exploitation tools on the dark web including fraudulent IT products like MAC BOOK on an online on Dark Web.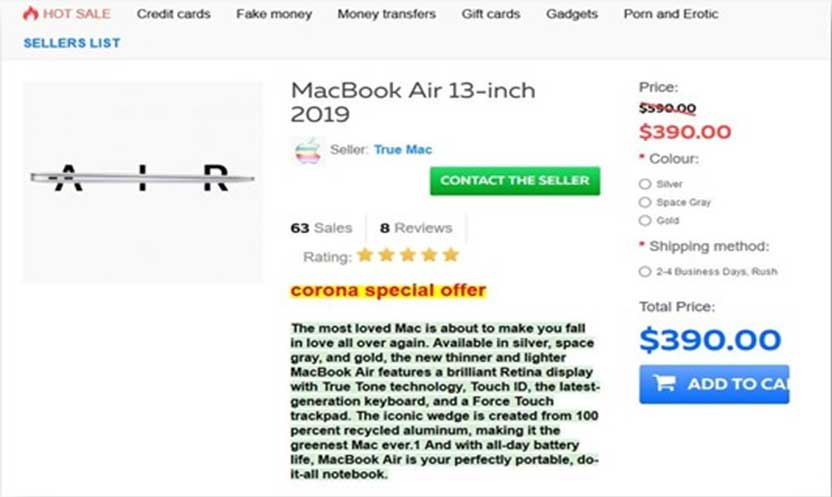 6,000 Corona related domains were registered last week. Out of all the domains registered in the last three weeks, only 93 (0.8%) were malicious. More than 2,200 sites (19%) were found to be suspicious.
Another security firm Zscalar observed that scammers are coming up with more sites with fake home testing kits and apps claiming to protect you from COVID-19.
They are also using 'corona' or 'covid' as a part of the URL to carry out phishing attacks. These attackers are asking people to enter their email credentials and redirect them to a CDC article.
ISOAH works even at critical junctures to keep the cyber world safe and sound.
Read on for more cyber security and CoronaVirus stories.